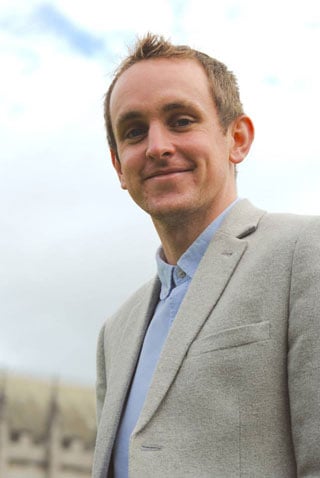 Did YOU study abroad?!If so, where and what inspired you to go?
Karl: I did my MSc in Conflict Resolution and Governance at the University of Amsterdam. The rationale was that I wanted to experience studying abroad and that it was more affordable to study in Amsterdam than in Dublin at the time.
What does the future hold for FIE - any exciting new programs to share?
Karl: There's always exciting new programs on the horizon with FIE Dublin. We have regular semester study abroad programs at our 3 Irish academic partner institutions, Trinity College, University College Dublin and Dublin Business School, we have our Irish Society and Culture summer program, Freshmen semester programs, both summer and semester internship programs and lots more!
What about the future of the industry? How do you think study abroad and international education will change over the next 10 years?
Karl: From conversations and conferences it seems like international internships are the new horizon for study abroad. In an increasingly more competitive jobs market, having work experience by the time you graduate gives students a competitive edge.
The next 10 years will probably see more and more students seek a study abroad experience as new markets open up and internships will play an increasingly large role in these experiences.
Which study abroad destination is most underrated? Conversely, which is most overrated?
Karl: Obviously Ireland is the most underrated! We have it all here. A friendly, welcoming culture, top class universities, rural beauty, a modern capital, a thriving business market, sports, culture, nightlife. You name it, we have it. Except the sun! We could do with more sun! The most overrated? I don't want to get involved in an international incident so I'll pass on that one!
What do you believe to be the biggest factor in being a successful company?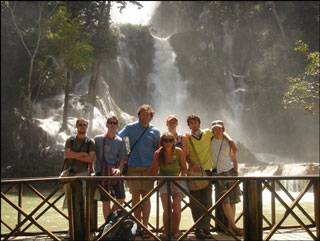 Karl: Staff. If you hire people with passion, moral integrity, vision, work ethic and common sense you already have a winning formula. I'm glad to say FIE has a wonderfully experienced staff from a wide range of backgrounds. Everyone brings something fresh and individual to the party. Our common goals, shared passions, ingrained organisational values and, of course, individuals flavours are what make us strong and make FIE an exciting place to work.
Why is language learning and cultural immersion important to you?
Karl: As clichéd as it sounds, travel really does broaden the mind. I have spent a lot of time backpacking through Asia, Africa, Australia and South and Central America. I have lived abroad and spent time in the Middle East. Each experience has enriched my cultural comprehension of my fellow human being. The more involved or immersed I am in the culture, the more I take from it, and the more I grow as a result.
How have you changed/grown since working for your current company?
Karl: I think the day I stop learning in this role is the day I need to really look in the mirror. Working with students is a constantly changing landscape. Not one semester goes by in which I don't learn something new about the role, the field and about human beings!
What was your favorite traveling experience?
Karl: A month long road trip from Buenos Aires to the glacier in El Calafate.
What language have you always wanted to learn and why​?
Karl: Arabic. I'm fascinated by the middle east and would love to spend more time there immersing myself in that part of the world. I also love the sound of Arabic!
What unique qualities does your company possess?
Karl: The ability to constantly evolve with the needs of the market, a supportive structure that drives and nurtures talent, a conscientious outlook and world class facilities and programs.
What changes would you make to the study abroad industry?
Karl: I'd like to see study abroad become a more affordable experience for students, and if we could crack that nut I think a case could be made for it being made a mandatory part of the college experience.
Describe a time when you felt especially proud to be part of the FIE team.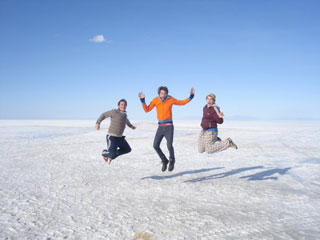 Karl: At FIE's inaugural Global Student Leadership Conference. Students from around the world listened, talked, shared, workshopped and integrated all in the name of promoting leadership, equality, sustainability and diversity in the world of study abroad. It made me very proud to be part of an organisation that practises what they preach.
What is the best story you've heard from a return student?​
Karl: I love when students tell you that they've accidentally used Irish slang or mannerisms upon their return to the U.S. It always brings a smile to my face!
What does your home-country's culture​ value that is taught in your program?
Karl: If Ireland has one value that we emphasise throughout the program it's that no problem is insurmountable. A stock response in Ireland is that everything will be grand! If you're experiencing culture shock, it'll be grand. If you're struggling in a particular subject, with a bit of work it'll be grand! If the wi-fi connection isn't strong, don't worry, it'll be grand! If our history has thought us anything it's that no problem is insurmountable. It's a philosophy that we try pass on to our students.