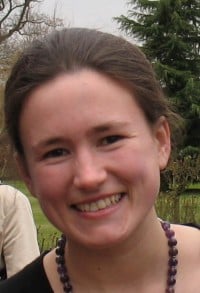 Did YOU study abroad?! If so, where and what inspired you to go?
Hannah: I was initially inspired to spend an academic year abroad in France by my high school French teacher who instilled in me and my classmates a real passion for French and a thirst for adventure. Once at university, I was again given the chance to complete a British Council Language Assistantship abroad as part of my degree.
My studies so far had ignited my curiosity about the Francophone world and I was lucky enough to be selected to go to the small island of Guadeloupe in the French Caribbean.
Both of these experiences built my confidence and were wonderfully eye-opening. They undoubtedly started me on the path to where I am today!
Why is language learning and cultural immersion important to you?
Hannah: Learning one or more foreign languages opens up a world of opportunities, not only in terms of countries to visit, but also people to meet and interact with, and cultures to delve into and experience.
We can learn so much about ourselves and grow as people when we come into contact with cultures, places and views that are different to our own and I think this is invaluable.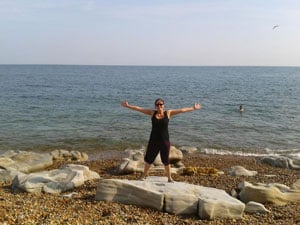 Even American students coming to study in the UK learn so much about the differences in language and culture, often more than they expect to!
Spending a significant amount of time in another country and culture on a study/internship programme is an excellent way to immerse yourself and really start to get to grips with it.
How have you changed/grown since working for your current company?
Hannah: Working at FIE has been an incredible experience so far. The organisation is wonderfully welcoming at all levels and this is felt by students, staff, faculty and visitors alike.
FIE values professional development very highly and I have been given excellent opportunities to learn more about the world of study abroad and international education through training and conferences.
FIE is continually looking forward and up and it has been wonderful to be a part of new initiatives and developments with a view to continually improving what we do semester on semester. I also learn a lot from students as welcoming those from other cultural backgrounds can always teach you something about your own culture and theirs, and there is always something new to learn!
What unique qualities does your company possess?
Hannah: FIE is a not for profit organisation and not only has a strong and commendable mission and set of values, but follows through on them and ensures their implementation across academics and all other areas of the organisation.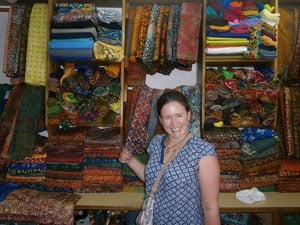 I have been incredibly grateful to work on projects relating to environmental sustainability, diversity & inclusivity, and fundraising and it is heartening to see these values so ingrained in the organisation, and taken on by students and faculty alike.
In addition, FIE's academic and student support structures are excellent and there is a real sense of community which can often be lost in larger organisations.
What is the best story you've heard from a return student?
Hannah: It is so interesting to hear about the shocks students experience both in terms of language and culture. It is always entertaining to hear students talk about words and phrases that they all-too-late discovered were rude or had an alternative meaning in the UK, and any social faux pas they accidentally committed!
It is always gratifying to hear how wonderfully culturally diverse students find London to be, however cosmopolitan a city they have come from, and these comments remind us all of why we love to live and work in this great city! It is also wonderful to hear about students taking some of FIE's values home with them and how they hope to act on them in the future.