What position do you hold at Miracle Mandarin? What has been your career path so far?
Li Jie: I work as the manager of teaching & research department at Miracle Mandarin, whose duties includes designing the syllabus & curriculum criteria, compiling and revising learning materials for students, training and coaching teachers and so on. I have to say I am the lucky one who has been able to be engaged for so long in this career exactly suiting what he/she studied in university because it is quite difficult for graduates from my major.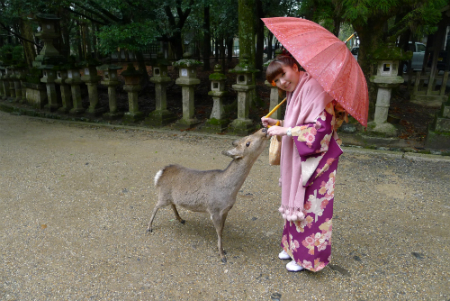 I never expected that I can persevere with this job for more than 7 years when I began it. I just wanted to do something I like, but during the process, I found myself grow up a lot, together with my company and achieved a lot while going through some tough times. Thanks to Miracle Mandarin, I have the opportunity to make my dream come true step by step.
What does the future hold for Miracle Mandarin - any exciting new programs to share?
Li Jie: Miracle Mandarin has one dream, which is leading the trend of teaching Chinese to foreigners all over the world, helping people who are eager to learn Chinese and know more about China, which is what we are and always have been doing. We have spent several years in developing our own teaching system, unique methodology and teaching style which is already proved to be helpful and resultful with word of mouth of expats in China.
Now we are committing ourselves to the worldwide market with our E-Teaching Plan working on our studying platform, which enables students to have Chinese class online wherever and whenever they want. Time and borders are no longer an obstacle for those who are outside of China, but longing for authentic Chinese course. Sounds awesome, right? I can't wait to witness that day coming although there are still mountains of difficulties for us to overcome. But all the efforts are worth it.
What country have you always wanted to visit?
Li Jie: I have always wanted to visit Italy. As the only country who owns more world heritages than China, it is undoubtedly a charming country for visitors to explore. Moreover, Italy bred the European culture and was the cradle of the Renaissance. I am always attracted by Italian artists and their great works, and looking forward to set my feet on that amazing land to feel its historical atmosphere.
Besides, Italy is a nice country to visit because of its pleasant weather and fascinating landscape. Milan, Venice, Florence, and Tuscany, all these cities have their own temperament and characteristics. I believe it must be an enjoyable journey if one day I can make it.
What was your favorite traveling experience?
Li Jie: My trip in Kansai (the western part) area of Japan last year was the best traveling experience I ever had. Compared with the eastern cities in Japan, like Tokyo, Kansai cities such as Kyoto, Nara and Osaka have more old-fashioned and antique flavor in many aspects of the whole city, which allow visitors enjoy more traditional cultures and obtain true heartsease.
Wandering on the old streets in Kyoto, far from the madding crowd, I felt really relaxed. Watching local people live a tranquil life with satisfaction and happiness, I realized more beautiful things, some of which are forgotten in my routine. I just can't tell you how astonished I was when I saw hundreds of deer strolling on the streets in Nara. The harmony between human and nature impressed me, and made me realized there are still such things we should know and learn from our neighbor country, let alone other countries far away.
Describe a time when you felt especially proud to be part of the Miracle Mandarin team.
Li Jie: The moments, when students share their study result and pleasant learning experience at Miracle Mandarin with their family and friends, even if they are not in China any more, makes me feel proud of as a member of this team. Learning Chinese is not only a result, it is more a fantastic journey and a nice experience for each student.
And this journey requires excellent courses, outstanding materials, and considerate service, which involve all the team members' efforts and dedication. As long as the whole team gets stronger, we can get closer to our goal. I always feel gratitude that I have my wonderful colleagues to work with, who cannot be found in other language schools other than Miracle Mandarin.