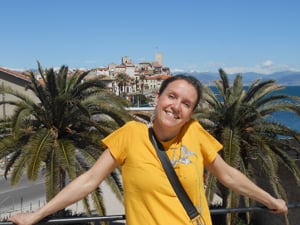 What position do you hold at CEA? What has been your career path so far?
Kristin: I am CEA Program Director running the French Riviera program in Antibes, Southern France. I myself studied French for a year in Cannes while working as an au pair. I then obtained a Masters degree in German language and Literature from the University of Nice Sophia Antipolis, where I studied for 4 years.
Prior to working for CEA, I worked as Program Planner for an American organization specializing in educational tours of Europe for high school students. As Program Director for AIFS in Paris, Cannes and Krakow, I had full responsibility for coordinating study abroad programs in these locations and have worked directly with thousands of students from the US.
Did YOU study abroad?! If so, where and what inspired you to go?
Kristin: As a child I grew up « behind the wall » in Leipzig, East Germany. As soon as travel restrictions were lifted in my country I embarked on an Educational Tour of Spain which greatly influenced me to work in the Study Abroad industry.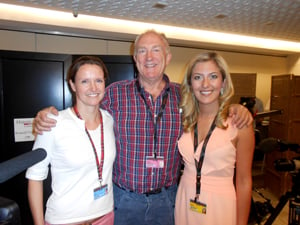 To move forward with my career, I knew I had to master several foreign languages, since the German language is not widely spoken or understood in Europe as a whole.
I worked as an au pair in Cannes for a year to master the French language. I was then fluent enough to study for a 4-year degree at the University of Nice-Sophia Antipolis. I then lived in London for 3 years and became fluent in English. I never looked back from that point and I have worked in Study Abroad for almost 20 years.
Describe a time when you felt especially proud to be part of the CEA team.
Kristin: In May every year, I am thrilled to offer CEA students the once-in-a-lifetime opportunity to intern at the largest media event in the world after the Olympic Games – the Cannes International Film Festival. Since working in 1996 as an intern myself with David Cronenberg and the cast of his movie « Crash » as well as American Hollywood legend Tony Curtis, I have been involved with the Festival for almost 20 years.
Every year, there are many great opportunities for CEA students to work with/for some of America's top-rated entertainment shows such as "Entertainment Tonight". This opportunity has taught them the logistics of behind the scenes work in addition to communication skills vital to working on a global level. While on assignments, it is not uncommon for students to brush shoulders with the likes of Harrison Ford, James Franco or Nicole Kidmann.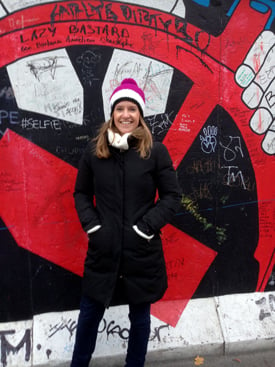 Why is language learning and cultural immersion important to you?
Kristin: Fully understanding and speaking the language of any country is vital to connect with its people and brings you huge benefits. I have lived and worked in France, Germany, UK, Canada and Poland and I have witnessed first hand how you can immerse yourself more fully into daily life if you are able to hold a meaningful conversation in the host language.
Language fluency helps you to understand mentalities and it open many doors. Even trying to say just a few words will help to gain the trust of local people, they will appreciate your efforts and help you to make further progress. Speaking the local language will help you to establish meaningful friendships with locals, cultural immersion will be easier and you will have a more enriching experience in general.
The experience of living in different countries and speaking different languages also opens many doors in the global job market. Companies appreciate staff who can communicate with and understand the particularities of their international partners.