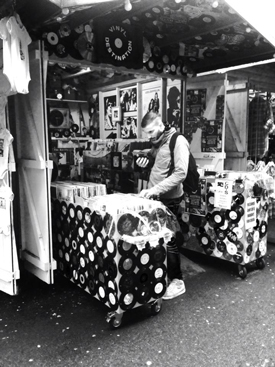 What country have you always wanted to visit?
Daniele: I think my biggest dream is always been visiting the United States. I'm 25 years old and I was raised in a cultural environment in which the most important figures in politics and show business were Americans.
I grew up listening to American music, watching American TV series being fascinated by the American culture and American landscapes - New York, Los Angeles, San Francisco - I'm the typical European grown up with the American dream. I'm planning to the visit the US for the first time this year, starting from New York City.
Not to mention the fact that growing up in this American "influence" lead me to discover another biggest passion of mine that is English language, in which I wrote my Bachelor's thesis for my University degree, and American Literature especially short stories by Eudora Welty among the others.
Describe a time when you felt especially proud to be part of the CEA team.
Daniele: I feel proud of my job and of what we do every farewell dinner at the end of each semester. In that moment I see how this experience changed each student in the program. Every tear they shed at the end of the program makes me realize that we've done something that will remain in their memories for the rest of their lives.>
Every time one of them spends his/her time thanking us I feel proud and paid back for every sacrifice and effort we made before and during the semester. If I have to choose a moment I will always remember I'd choose the first time we celebrated Thanksgiving dinner altogether.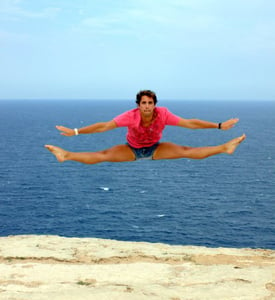 Both Staff and Students prepared a wonderful meal and we spent a terrific evening eating what they prepared, being grateful for everything we have in our lives; Thanksgiving is one of those moments were you miss your family the most, and they didn't feel homesick because of that initiative.
How have you changed/grown since working for your current company?
Daniele: CEA gave me the chance of being independent, one of the biggest goal I've reached in the last year was being able to live by myself and off of myself right after my graduation and this is something that it's not easily reachable in my country right now.
CEA taught me how to be respectful in every situation, and I've learnt how to handle delicate moments on someone else's life; One of the things that I love the most of being a CEA employee is that you are given the chance to experiment and your opinion counts as everybody else's, every idea and suggestion is considered and this means that your contribution is important making you feel useful.
What was your favorite traveling experience?
Daniele: I will always remember the first time me and my friends decided to spend some time in London. It was 2008 New Year's Eve; London has this atmosphere in which you feel free to be yourself in every way possible. Nobody stares at you and nobody judges you.
One of the most amazing moments was when the New Year's Eve celebrations started, firecrackers exploding at the shadow of the London Eye and it started snowing, that was probably the most magical night I've ever lived. From that moment on I go back at least twice a year, sometimes I really feel the need of being there for a couple of days to come clean and to break the daily routine helping me appreciate at the fullest everything I have.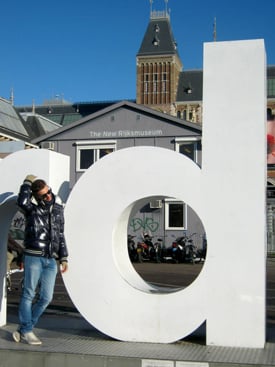 Why is language learning and cultural immersion important to you?
Daniele: First of all I'm a former language student, languages are one of my biggest passions and I've always been curious on how the same thing have a different way of spelling all around the world, one of the questions I've always asked my mom when I was a kid was why the same object had different names according to the person who was speaking.
Furthermore language learning is important because helps you connect with a wider range of environments, and this lead to meeting new people, making friendships, learning and getting to know other cultures. In my opinion learning from a different culture enriches your personality and your experiences.
Cultural immersion is the best chance you have in order to learn a language and the culture that belongs to a specific country, for example being in Italy is the only way to really appreciate our warmth, our food culture, and our fashion environment; three of the most famous Italian characteristics we're most known for.