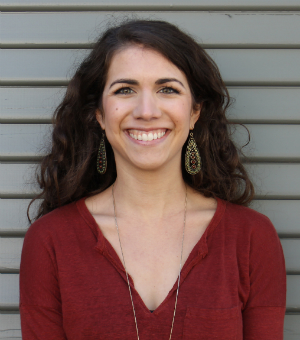 What do you most enjoy/find most fulfilling about your interactions with participants?
Amanda: It never gets old when students and parents gush over the life-changing experience they had with Sol. Going abroad is such a privilege, so it is an honor to be a part of that process. When we visit high schools and universities, it's incredibly rewarding to visit with our alumni and hear about their experience and their plans to keep traveling in the future. It's also fulfilling to speak with the professors who have wonderful things to say about their student's language improvement and confidence upon their return.
How does your organization differ from other ones in the industry?
Amanda: It was not that long ago that I was working with Sol as a student, so I still remember what set Sol apart. The initial difference was the cost to study abroad; I was thorough in my research of all the programs offered and met with my advisor several times. Hands down, Sol's price was the most inclusive and inexpensive, which was a big reason why I was able to study in Spain.
While I was in Granada, it was amazing to me how many more activities and trips we were able to do as a part of Sol. Another thing that was very clear when I was abroad was that Sol had a much more familial, connected program than any of the others. The sizes of the groups are small which enables the students to truly form relationships with each other and their directors. Not only were the directors a great resource, they are genuine supporters and friends to the students. They go above and beyond in all aspects to ensure the students are in good hands.
What is one thing you would tell any future participant?
Amanda: Studying abroad will change your life in so many ways if you let it. Be thorough in your search for the program that is best for you, and know there is always a way to go abroad! Do not let financial concerns hold you back; as there are so many people willing to help you. The benefit to going abroad goes beyond the classroom and the fun trips you take (although both are wonderful). Go abroad with an open heart, don't expect every moment to be perfect, but challenge yourself and you will come back a better person.
What would you tell a parent who's reluctant to send their kid abroad?
Amanda: We completely understand your hesitation! Going abroad (especially for the first time) can be overwhelming for both the students and parents. Whether it's financial concerns, safety, questions about classes, or host families, we are there to address any reluctance. My dad is a classic protective Italian father and had a million questions for me and for Sol before he allowed me to go to Spain. Sol is a smaller program, which allows us to stay in close contact with the directors, students, and their parents. Our rules and regulations are always upheld to ensure the safety of our students and our directors ALWAYS go the extra mile to help anyone in need.