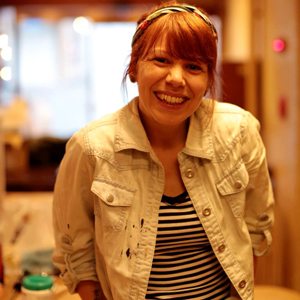 What position do you hold at Hokkaido Japanese Language School? What has been your career path so far?
Peta: I look after some of the marketing at Hokkaido JaLS, teach English at our sister school, and am supporting some new projects that we're launching this year. Sapporo is a great place to live and this is an amazing place to work!
I moved here in January 2014, but before that I was managing projects for a large NPO in the UK that worked with children and young people. My career path up to this point has involved a mixture of studying and working in the community education and development field.
Did YOU study abroad?! If so, where and what inspired you to go?
Peta: I actually came to Japan for the first time in the summer of 2013 on a two-month research trip for my Masters thesis. I was writing about young people who didn't complete mainstream education in Japan, and travelled all over Honshu visiting and taking part in projects and doing interviews.
On that trip I really fell in love with the country and knew that I wanted to move back long-term, work here and study Japanese more. When I returned in 2014 I was actually a student at Hokkaido JaLS for a few months, and began teaching some English for our sister school shortly after arriving.
I was immediately really excited by the wider vision of our team, the innovative style of working and the impact the school has on the local community, so I joined the team full-time after I finished my research.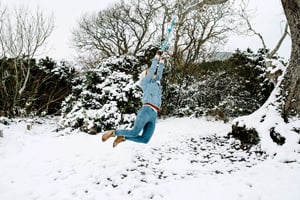 What does the future hold for Hokkaido Japanese Language School - any exciting new programs to share?
Peta: I think Hokkaido JaLS is an incredibly exciting place to be and an incredibly exciting place to learn. It's a lot more than just a language school, and we offer a lot more than simply classroom based learning. Hokkaido JaLS is a space where local people and foreign students or residents come together to share learning, culture and ideas.
We have a great cafe space, a theatre room and an incredibly cool social lounge which is regularly used for events, parties and workshops. This means our foreign students get amazing opportunities to really immerse themselves in Japanese life and make genuine, long-lasting friendships with local people.
We have so many ideas in the pipeline for new projects this year, including specialized workshops, and more flexibility to tailor courses to suit the learning needs of our students. This is definitely looking to be our most exciting year yet, so I would advise people to check out our website and sign up for courses as soon as possible!
Why is language learning and cultural immersion important to you?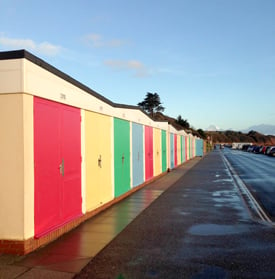 Peta: I think the combination of language learning and cultural immersion is really important when you move to a new country, or even want to make the most of a short-term visit. There are always challenges when you're staying somewhere that feels new, different, or even strange for you, and this can be intensified by the different paperwork and systems you have to navigate your way through…
BUT, I think truly engaging with your local community, having genuine friendships with local people and postponing your own cultural expectations or presumptions, means that you can enjoy the unfamiliar and really begin to embrace and enjoy what is a very long language-learning journey.
For me, finding a language school which combines classroom based teaching with a more holistic style of cultural learning is really key to seeing success in this area and having as much fun as possible along the way!