National University of Ireland - Galway
Ask anyone who has studied at NUI Galway – it really is a place apart. Our riverside campus is warm and welcoming, and at the same time filled with ambition. It is home to a diverse and vibrant community of staff and students who are dynamic, creative and highly driven.
While firmly rooted in the west of Ireland, with its unique landscape and culture, we reach out to the world through a global network of projects and partnerships.
We are a research-led university that measures its success by our positive impact on the world around us. From human rights to the latest medical devices, our research confronts some of the most pressing issues of our time.
Frequently Asked Questions
What does NUI Galway stand for?

"NUI Galway" stands for the National University of Ireland, Galway. You may sometimes see this shortened version across the internet.

What is NUI Galway known for?

NUI Galway is world-renowned as an expert research-led university. Programs in a variety of academic fields emphasize inter-disciplinary research and collaborations with industry partners.

How many students attend NUI Galway?

Over 18,000 students -- including 4,000 international students -- attend the National University of Ireland in Galway each year.

How does NUI Galway rank?

The National University of Ireland Galway is ranked #238 in QS Global World Rankings 2021.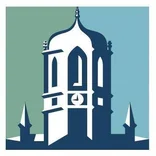 Scholarships for International Students
NUI Galway is committed to attracting high calibre students from around the world. To this end, the University offers a range of merit-based scholarships to students from a number of non-EU countries, in line with our strategic international priorities.
Alumni Interviews
These are in-depth Q&A sessions with verified alumni.
Staff Interviews
These are in-depth Q&A sessions with program leaders.
Articles About Studying Abroad in Ireland