Term
Academic Year, Fall, J-Term, Maymester, Spring, Summer, Winter
Subject Areas
Conflict Studies
Cultural Studies
History
View Other Details
0 travelers are looking at this program
Read reviews of CIEE study abroad programs no longer in session, but nonetheless provided great programming for our past participants. For a full list of current programs, please visit the CIEE website.
If you are an alumni of a program no longer in session, feel free to leave a review by clicking on "Rate this Program" above.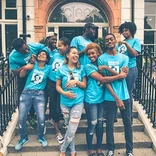 CIEE Scholarships and Grants
CIEE's need-based grants offer support to students who face financial barriers to studying abroad. CIEE awards need-based grants based on students' EFCs and program selection. The Gilman Go Global Grant offers students $750-$2,000 toward airfare, plus $2,500 toward semester program costs, or $1,000 toward summer program costs.