View Other Details

Pricing

Price Details

You get more for every dollar when you study abroad with CIEE! Our high-quality programs include tuition, housing, on-site airport pick-up, field trips and cultural activities, 24/7 on-site professional staff, and automatic iNext insurance. There are no hidden charges or surprises when you arrive, and scholarships opportunities are available!

What's Included

Accommodation

Some Activities

Classes

Travel Insurance
0 travelers are looking at this program
A hub of international commerce, Singapore is one of the world's most globalized economies. This island city-state hosts the Asian headquarters of many multinational corporations across a range of industries.
The island-state of Singapore lies one degree north of the equator in Southeast Asia. It blends Malay, Chinese, Arabic, and Indian cultures and religions.
Program Highlights
Learn about hawker cuisine, and the heritage behind street food in Singapore.
Explore the capital city of Indonesia's Special Region of Yogyakarta.
Explore service-learning at the Singapore nature and parks boards.
Do Singapore on your own terms by customizing your experience through the Open Campus program. Take one, two, or three six-week blocks, select your academic track from six options, then choose your courses from a wide range of subject areas.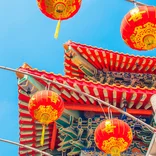 CIEE Global Internship programs are built just for you! All of our locations offer a wide range of internship opportunities across a diverse set of industries.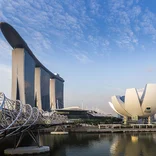 It is an ideal venue for rewarding study abroad programs as well as an exciting place to explore - with its remarkable landscape and diverse blend of cultures and cuisines.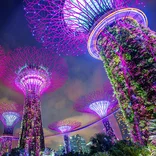 With CIEE's Open Campus Block Programs, you can design your very own study abroad program to include up to three different locations for 6, 12 or 18 weeks.
Stay in one city the entire time or spend other blocks at our other Open Campus Block locations in Berlin, Buenos Aires, Cape Town, Copenhagen, Dublin, Kyoto, London, Madrid, Monteverde, Paris, Rome, Shanghai, Singapore, or Sydney.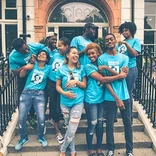 CIEE Scholarships and Grants
CIEE's need-based grants offer support to students who face financial barriers to studying abroad. CIEE awards need-based grants based on students' EFCs and program selection. The Gilman Go Global Grant offers students $750-$2,000 toward airfare, plus $2,500 toward semester program costs, or $1,000 toward summer program costs.