Classroom Audience
Early Childhood
Middle School
High School
View Other Details

Program Details

Classroom Audience

Early Childhood

Middle School

High School

Pricing

Salary / Benefits

Salary: $1,800 - 2,170 USD monthly
1 traveler is looking at this program
Teaching in Bahrain allows educators to get to know this small but powerful island nation. Teaching jobs in Bahrain offer excellent salaries and benefits.
Teachers interested in teaching in Bahrain may find opportunities in international schools or universities. Due to the relatively large expatriate population, the country contains a number of international schools. Although Bahrain's official language is Arabic, English is widely spoken, and the demand for English teachers is high.
Hiring for teaching jobs in Bahrain occurs year-round. The academic year in Bahrain is similar to that of schools in North America, with the school term beginning in September and lasting until early summer.
Program Highlights
Friendly and welcoming, Bahrain draws a large number of expatriates from around the world
Bahrainis enjoy a diverse environment and a comfortable standard of living
Dining options include anything from Western fast food, to street stalls, to high-end restaurants
A tropical desert climate, resulting in hot, sunny days for most of the year
Bahrain consists of several smaller islands, many of which are ideal for spending time on the beach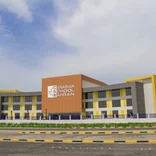 The Canadian School Bahrain is a not-for-profit, private international school offering the British Columbia, Canada curriculum.
The Canadian School Bahrain will implement a whole-child approach to learning that will enhance the academic, Social, Physical, Emotional & Educational needs of each student.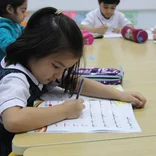 The Modern Knowledge Schools, founded by Ms. Parween Kazerooni in 1995, is a privately owned K – 12 American school located in the Juffair area of Bahrain.
The curriculum is American and all instruction is in English except the required Arabic Language, Islamic Religion and Arabic Social Studies. In addition to the American curriculum, the school is authorized to offer the International Baccalaureate Diploma Program for students in Grades 11 and 12.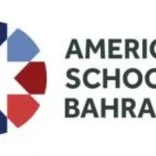 ASB offers a standards-based American curriculum from Pre-KG to Grade 12, with the option of the International Baccalaureate (IB) Diploma in Grades 11 and 12.
Our technology-embedded learning approach brings together STEAM (Science, Technology, Engineering, Arts, Mathematics) learning, project-based learning (PBL) with cross-curricular links and design thinking.
View the latest teaching job postings by Teach Away.