Classroom Audience
Elementary
Middle School
High School
View Other Details

Program Details

Classroom Audience

Elementary

Middle School

High School
1 traveler is looking at this program
From Andes to Amazon, Bolivia has plenty to inspire teachers looking for adventure. With over 30 official languages, the country is as diverse as it is beautiful, but modern economic development has also brought the need for English-language education. English teachers are in high demand, and opportunities are available throughout the country.
Teaching English in Bolivia is possible in both paid and volunteer positions. As Bolivia's tourism industry grows, the demand for qualified ESL teachers is also growing, with most citizens recognizing the importance of learning English in order to keep up with social and economic progress.
Licensed teachers can also find teaching jobs in Bolivia's private schools, teaching any number of classroom subjects.
Program Highlights
Bolivia is home to 40% of ALL plant and animal life in the world
People live among the clouds in the Andes Mountains
There are more than 30 official languages in Bolivia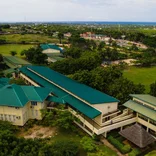 The Network of International Christian Schools is an organization that consists of 15 schools in 13 countries in Asia, Africa, South America, Europe and North America.
The mission of NICS is to establish a worldwide network of international Christian schools staffed by qualified Christian educators, instilling in each student a Biblical worldview in an environment of academic excellence and respect for people of all cultures and religions.
View the latest teaching job postings by Teach Away.