Classroom Audience
Elementary
Middle School
High School
View Other Details

Program Details

Classroom Audience

Elementary

Middle School

High School
8 travelers are looking at this program
Teach in Switzerland to experience a first-class education system and some of the highest teaching salaries in the world. With the growing demand for international teachers in all subjects, there are plenty of opportunities while living and working in Switzerland.
Nestled between France, Italy, Austria, and Germany, Switzerland is famous for its stunning landscapes, the Swiss Alps, its friendly locals and of course - chocolate! Living and working in this small yet diverse country offers limitless holiday options and an unforgettable teach abroad experience.
Among one of the top education systems in the world, Switzerland's public school system (also known as the state school system) is excellent and free.
Private schools in Switzerland vary and includes international schools, private language academies, hotel schools (all Swiss hotel employees must speak English) and private finishing schools.
Program Highlights
Switzerland is home to over 450 varieties of cheese
There are more than 1500 lakes in Switzerland
In 2015, Switzerland was ranked the world's happiest country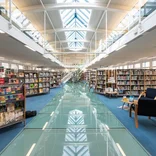 The International School of Geneva serves both the international and local communities of the Geneva area. We are committed to preparing students to live in a multilingual and multicultural world and, as a bilingual Foundation, to develop their fluency in both English and French.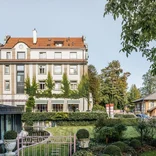 Rosenberg is a Swiss boarding school providing a state-of-the-art, holistic learning environment for responsible leaders of the 21st century. We are passionate about the development of meaningful learning experiences for children and young adults, typically aged 6 to 18 years.
View the latest teaching job postings by Teach Away.