High school is a time of stinky gym socks, weird teachers, first loves, and emoticon abuse. It may be hard to believe, but there really is much more to the world than the next football game, your part time job at the movie theater, or wearing pink on Fridays. In fact, there's a great big world out there, and it is calling your name!
When it comes to travel, the common phrase is, "one day", but really the chance that one day is going to come just gets more unlikely with age. Though some say it's easier to leave it until after retirement, really the younger you are, the more opportunities there are to travel and the more you're probably going to take away from the experience.
While study abroad programs are extremely popular amongst college students, did you know you can also take advantage of them in high school? Though leaving your friends behind might seem impossible, I'd challenge you to find one teenage student who went abroad that didn't love every second of it. Not convinced yet? Read on to find just SOME of the benefits of studying abroad in high school (we're really only scratching the surface!).
You have the freedom and time to do it.
As we age, the responsibilities continue to pile on. First it's work, then a significant other, then children and before you know, you're lucky to get away an hour in your hometown, let alone months in a foreign country. If you dream of moving abroad, take advantage of it while you still have the freedom to do so. High schools are open to and even encourage taking a year or just a summer to try something different.
You can find more opportunities at a more affordable rate.
Along with your freedom dwindling with age, so do the opportunities that come with youth. Exchange and study abroad programs are made possible because of a structured education system. If there is no reason to facilitate that exchange, your options of travel are limited to planned vacations or moving abroad on your own time. A year abroad like this is fairly easy to be accepted into and not available to people after they graduate.
Plus study abroad programs are done with more diligence and at a more affordable rate than they would be for adults. Homestays and being placed into a different school system comes a lot cheaper than planning a move abroad on your own. On top of that, there are scholarships and financial aid options available to you.
It's easier to learn things, especially another language.
Another thing that comes with age for most people is that it gets harder to learn new things. In high school, our bodies are still growing and brains still working at optimum speed. So you'll find you can pick up languages much easier when being immersed in a foreign country, than you would at an older age. In today's global world, knowing more than one language gives you the edge over others in future work opportunities. Plus, you have the ability to speak to an entire group of people that you could not before.
Gain a better perspective on the world and your place in it.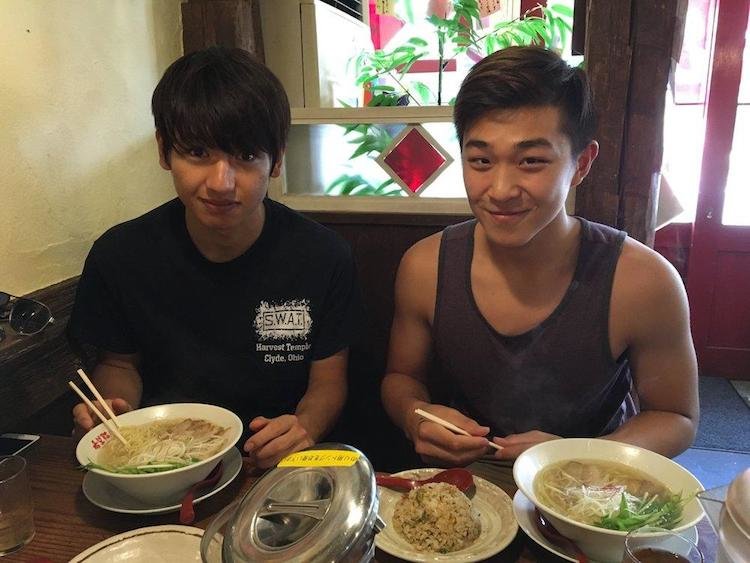 We are at the mercy of the places and circumstance we grow up in, but that can easily be changed. Every corner of the world works differently from another, but you won't realize that until you experience it first hand. Travel, especially long term, gives people a different perspective on how the world works and what is important. If you can learn about this at a young age, you're a step ahead of your peers in realizing what you want in life and what really matters. Studying abroad could influence the direction to go with your future career, with friends, even with where you want to live.
It stands out on college applications.
This shouldn't be the reason you study abroad in high school, but it's an added bonus. Universities across the USA receive millions of applications a year, so you really have to have an edge to get into the top-tier places of study. Travel definitely gives high school students that "something extra" on a college application. After all, spending an entire school year or even a term learning in a foreign country is not something many high school students can say they've done! Match that with your language skills and strong sense of independence - you'll have a viable edge over the competition.
You have the energy to make the most of each day.
The curiosity and pep you have to explore in as a teenager allows you to really soak up each day and adventure for all that it is worth. In your time abroad, you'll have no problems touring all weekend, staying up late, and still being ready to tackle school during the week. You won't even need a caffeine crutch like all of us old foagies. Take advantage of all of your pent up energy abroad!
Make lasting friends and family around the world.
School is the easiest place to meet people, because it forces students to work in groups. There is such a huge social side to high school that really can't be found in any other area of life. This is the same around the world, so you really have an opportunity to make foreign friends when you study abroad in high school. Further, high school study abroad students are often accommodated by a home stay - so you live with a family. Becoming this close to the locals of a foreign place is something very special that you can carry with you throughout life. You basically always have a home in a different land.
Create more opportunities to travel by taking the leap at a young age.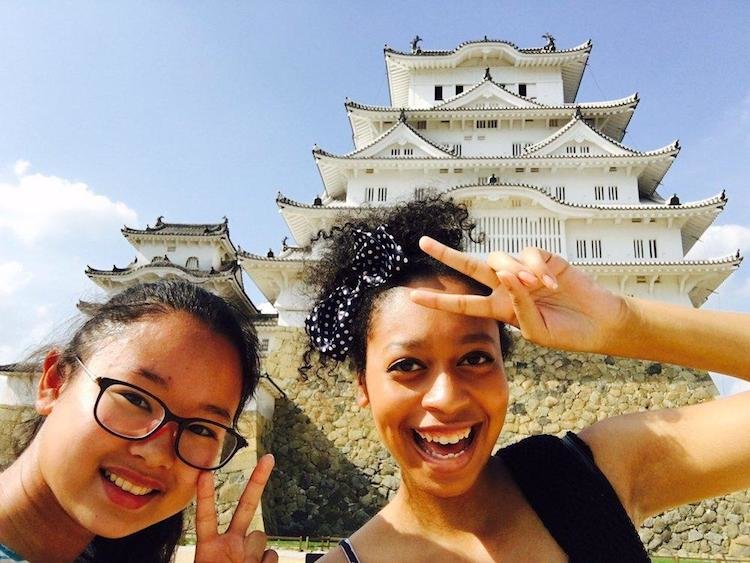 You have no idea how many travel options are open to you until you take that first step. One trip to Mexico leads to another to Spain. One year studying abroad in Germany during high school leads to a college semester abroad in Australia. Slowly, you learn about all the opportunities this world actually has to offer you and you'll have the confidence to take advantage of them.
Instead of satisfying a thirst for adventure, all too often traveling to a new place only makes you want to see more and more new places. Get a jump start - you have many more years to enjoy the beautiful and diverse countries on the planet than if you'd, say, wait to travel til your forties!
You can earn college credits.
Cha-ching! High school students might even receive college credits from their study abroad programs. Usually general electives, which are required at all universities, can be transferred to your university of study from another. It may seem far off now, but any preparation you can do to ease your course loads in college will be warmly welcomed by your future self. Think of what you can do with all of your freed up electives! You can take a lighter workload for a semester, or take a totally random class in another field of study that interests you. You may even opt to go abroad again.
A study abroad experience may also help you land a job, if you know how to include it on your resume!
Gain independence.
Nothing will prepare you better for leaving the nest for college or even moving out into the real world than spending some time in high school abroad. Though in today's world people can easily Skype or keep up with people across the world on Facebook, you can't always rely on contacting people from home for help when you're in a foreign country. This will help with your decision-making skills, make you more responsible and give you a sense of self-reliance.
Warning: you may have to do your own laundry abroad.
It's not easy taking that first trip to a foreign country, especially when you're doing it on your own. You already have a safe group of friends and routine of life at your high school at home so it's scary, but to live those younger years a bit out of the ordinary and to learn things you never would have known about had you stayed home are what you'll receive in return. Once you take that first step to becoming a citizen of the world, you'll never look back.