Life Abroad
4 Ideas for Keeping in Touch with Friends and Family While Overseas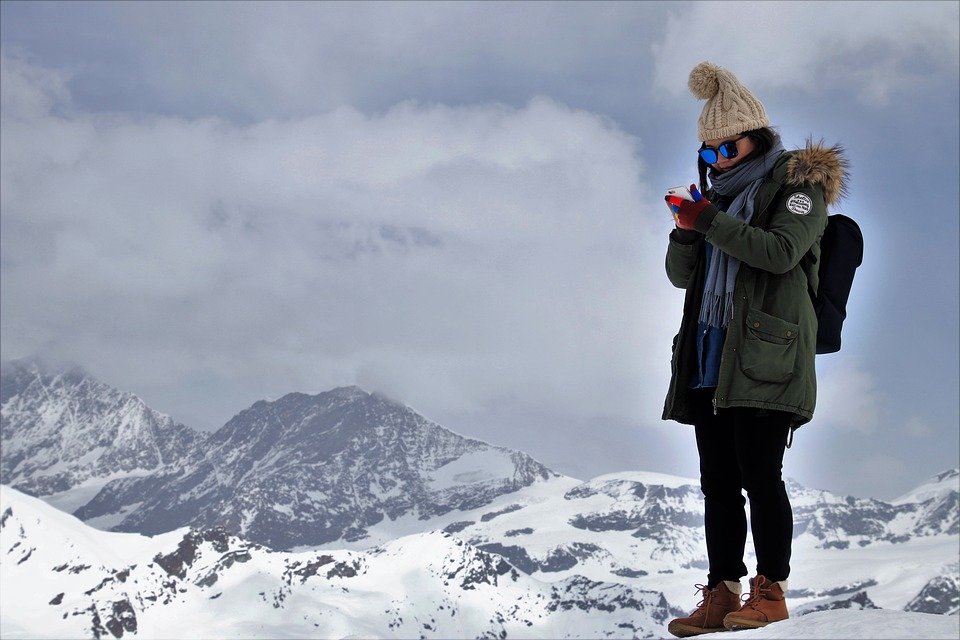 Traveling overseas is one of the most enriching experiences you can gift yourself, but there is no denying that the longer you're away, the more difficult it is to stay connected with others. How can you keep in touch with family and friends while overseas? Modern technology has alleviated the logistical part of distance, but how can it help with missed birthdays, graduations, and other important life moments?
Sending a mass message once a week or month is an easy way to help everyone feel like they are in the loop and reduce the "I miss you" guilt-trip messages.
To treat the inevitable bout of homesickness, there are a number of ways you can continue to see, hear, and speak to your loved ones. Don't let travel put a strain on your relationships; try these tips to stay connected and share your amazing experiences from overseas.
1. Create a Mailing List to Keep in Touch With Friends and Family
One of my favorite things to do when I first started traveling was create a contact list to stay connected via email.
I thought about all the websites that consistently spam reach out to me on a weekly basis and realized I could do the same thing with my loved ones! Sending a mass message once a week or month is an easy way to help everyone feel like they are in the loop and reduce the "I miss you" guilt-trip messages.
Wondering how to create a mailing list to keep in touch overseas? It's super easy. You can simply create a contact list in your mail client's address book or use a free email marketing app and log them in as "subscribers" (ooh, fancy).
If you want to go the subscriber route, MailChimp is what I use (for free) -- and I love it. I simply posted a link to a "Sign Up" page on my Facebook profile and anyone who wanted to be a part of my list provided their names and email addresses. When I email them, I use MailChimp's [FNAME] feature to "personalize" each message.
2. Get Tech Savvy and Stay Connected with these Apps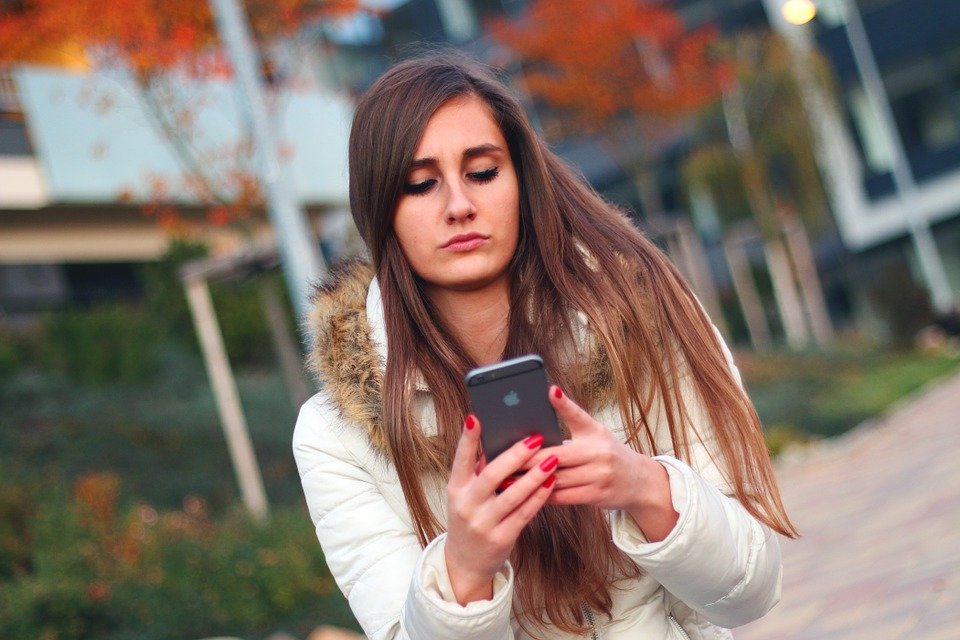 Before I met my significant other, I had already decided on living overseas for a few months. Then he came into my life, and suddenly I was in a relationship! Funny how that happens…
Are you worried about missing major milestones or juggling a relationship while overseas? Between my niece having just been born, friends getting married, and a new boyfriend, deciding to volunteer overseas was one of the most difficult decisions I've ever had to make. Luckily, I made it work by staying in touch with the help of a few social apps.
Here are some apps you can use over Wi-Fi if you have the same dilemma:
Google Hangouts
This app is great for texting from Android-to-Android and iPhone-to-Android. Since Android phones don't have iMessage, you can only text them over a network -- and I did NOT want to get an international phone plan (don't judge my wallet).
By downloading Google Hangouts, you sign in with your Gmail address and can message anyone who is using Hangouts. You can also make calls to other Hangouts users for free, outgoing calls to the US and Canada for free from most countries, and call other countries for extremely low rates.
Other perks include video messaging, connecting via Gmail from your computer, and using Google Voice if you want to go the paid phone number route for incoming calls.
WhatsApp
WhatsApp works just like Google Hangouts and connects with other WhatsApp users. One thing to note: after traveling to over 30 countries, most locals I met outside of the United States and Canada prefer to use WhatsApp over Google Hangouts and Skype.
WhatsApp works for both iPhone and Android and has a very simple interface, making it easy to use.
iMessage / FaceTime
I am an avid Apple-everything user so, of course, I recommend iMessage. I also have iMessage connected to my Macbook so anyone who uses Apple products can contact me on my laptop or cellphone over Wi-Fi.
I use iMessage for texting, and FaceTime for video calls with family. It made me happy to know that my growing niece wouldn't forget my face while I was overseas and I got to "be there" for her first Christmas!
Facebook Messenger
Messenger has really bumped up in communications and comes as a separate app (yes, we all agree it was annoying to do that additional download). Instead of traditional Facebook chatting, messages now notify you just like your texts would. What's more? Facebook now includes calling and video chat for free.
I must admit, despite reluctance, I have definitely used the calling feature a few times for emergencies abroad when I had no contact information for someone (but happened to be Facebook friends). I simply went to their profile and clicked, "call". What is life if it isn't official on Facebook, right?
Skype
Download for Computer | Mobile
Similar to the aforementioned apps Skype offers free Skype-to-Skype audio calls, video conferencing, and messaging, as well as outside calling (for a fee). Skype seems to have less video glitches on my laptop than Google Hangouts so I often prefer it, but it requires my friends and family to have Skype as well –- which most of them don't.
If you are worried about missing important events while you are away, think about how you can use these apps to help alleviate that strain. You can use your phone to record videos and send them as a congratulations gift to a close friend getting married. Or, you can use Skype or Google hangouts to get your younger sibling pumped up for their graduation.
I am happy to say that having these apps (and Wi-Fi) helped my friends, family, and me get through the time away from each other with very little trouble. Ultimately, our frequent communications inspired my boyfriend to join me overseas! We now travel the world together and use all of these apps to keep in touch with our families (since they all prefer different ones).
3. Stick to a Communication Schedule While Abroad
… And a realistic one, too!
There's no point to having communication apps if you aren't good about actually using them. It is easy to become busy and have three days turn into three weeks -– next thing you know three months have passed and everyone is upset.
If you stick to a communication schedule you can combat issues that come with time differences, voicemails, and missed calls. Schedule a call that works with both time zones on a day that is usually the least busy for the both of you. Seek a quiet space to connect and stay true to avoiding distractions, as partial attention can feel hurtful on the other end.
Try not to keep the conversation one-sided: while everyone wants to hear about your trip, they may begin to feel left out if the conversation is all about you. Ask them about their day, milestones, and news. Follow up with previous discussions to show you were listening and ask them to send photos of what's happening back at home.
If you miss each other's call, send an immediate message apologizing and offer concrete times to reschedule. "Call me back when you're free" likely won't work in this situation because you'll just continue missing each other.
4. Step Outside Of Your Comfort Zone and Stay Positive
Whether volunteering, backpacking, or vacationing overseas, I felt most lonely and disconnected when I would convince myself I couldn't find new friends. This translated to the way I communicated with home and I became a bit of a downer to speak with.
We all have a moment like that and that's okay, but a good way to get out of that funk is to step out of your comfort zone. Find new experiences and stories to share back at home and suddenly your conversations will become positive and engaging.
If you are a shy traveler it may be difficult to take the first step in meeting people. That's how it was for me, at least, and I often found myself hanging back at my hostel or homestay while others went off to mingle.
Here are tips on how to meet new friends while overseas:
Choose a shared room over a private one and make friends with your roommates. Hostels are great for this.
Create a free account on MeetUp.com and join one of many interest-based meet ups in your area. Can't find any? Create one yourself!
Join travel groups on Facebook and post a roll call. A simple: "Hey, I just got here from XYZ and I'd love to meet some new people!" will usually garner solid (and friendly) leads.
Sign up for group tours nearby. I've befriended local guides and tourism employees while traveling that had the inside scoop on EVERYTHING. Suddenly I went from bored and homesick to completely booked with invites and activities.
These four keys to keeping in touch while overseas are crucial to maintaining healthy relationships while you travel overseas. With social apps handy, a realistic schedule, and a positive outlook, your family and friends will feel good about your time apart, and keeping in touch will be fun (and easier).