Study Abroad
How to Study Abroad and Stay Abroad: Advice from a Lifelong Traveler
Read on to gain insight from this traveler on how they studied abroad and sustained their life abroad!
Reverse culture shock got you down? Did you promise your friends at the end of your semester abroad that you'd be back soon, but now have no idea how to get yourself back there after you graduate?
Never fear: there are plenty of ways to steer a semester or academic year abroad into a career path that will take you across the globe. Some people head into the foreign service or other government positions, while other pursue opportunities through international NGOs, development work, teaching, or even private sector jobs in global offices. There's no one right way to get into international work, but it can be helpful -- and even inspiring -- to see how other people have managed to make it work for them.
We headed to Europe to talk to lifelong nomad and traveling "chameleon" Simone about how she defines home, studying for culture shock, and tips on paying taxes in France.
Simone, tell us about yourself:
Name: Simone
Age: 30

Originally from: This question is never an easy one for me to answer, I was born in Peterborough, England, then moved to the U.S. when I was 3 years old. I grew up all over the U.S. -- four years in Miami, four years in Riverside, California, four years in Omaha (which is my dad's home state and where he wanted to retire from the military and begin civilian life), then St. Louis and Springfield, Missouri. I associate home with Missouri because we lived there for more than 10 years, then I got both my bachelor's and master's degree there.

My mother is British -- her parents are originally from St. Kitts and Nevis in the Caribbean -- and my father is from the U.S. They and my younger siblings live in Huntsville, Alabama now. We moved around so much when I was younger because my dad was in the Air Force. He retired when we moved to Nebraska, and then we moved again due to his job transfers, so I've basically had the travel bug all my life. For me, it was always normal to just pick up and move to the next place every four years.

Studied abroad in: Buenos Aires, Argentina, fall semester 2009; Cuzco, Peru, summer 2010
Also lived in: I lived in London for almost two years, and now live in France
Traveled to: Brazil, Italy, Ireland, the Netherlands, Spain, Portugal, the island of Guadeloupe, Colombia (this May!)
What was the first foreign country you ever visited?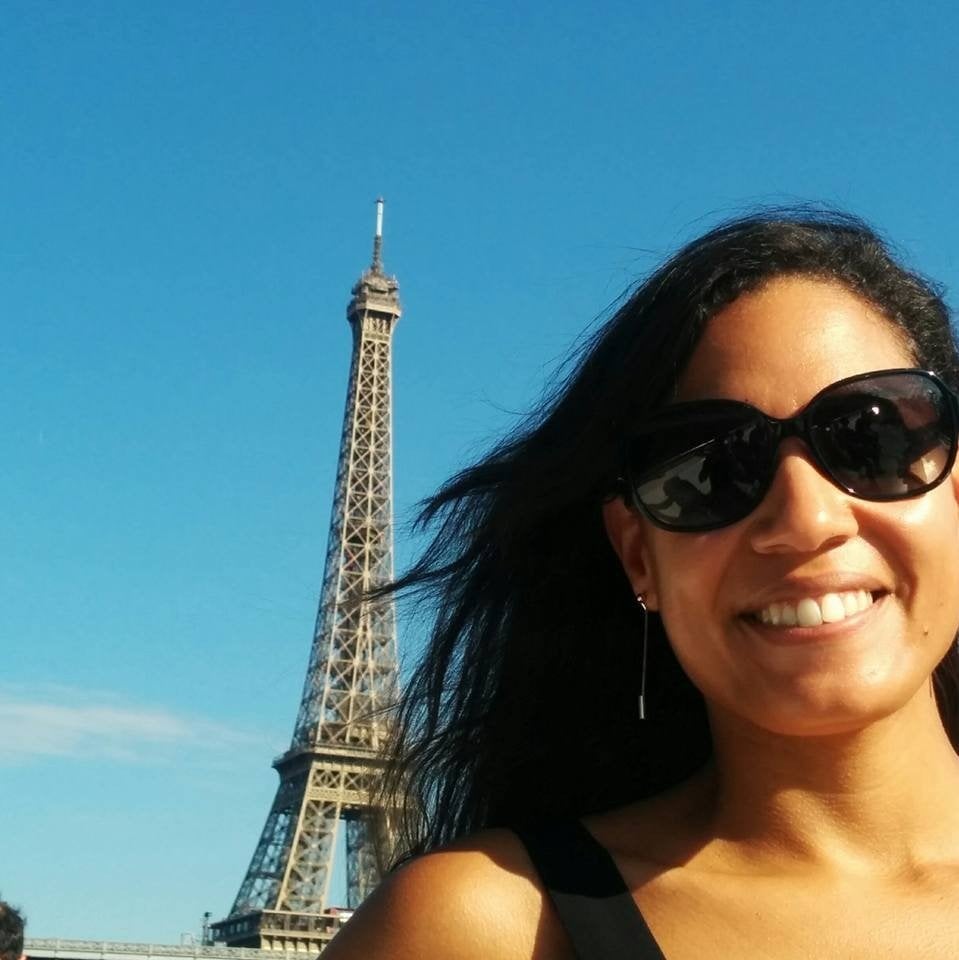 After we moved to the U.S., I visited Leicester, England almost every year to visit family. My first "real" foreign country I ever visited was Ireland, as part of a surprise 18th birthday present for my sister from an aunt and uncle.
What was your study abroad experience like?
It was scary in the beginning because it was my very first solo trip without my family and also my longest stay in a country where I was just beginning to get the hang of the language. After the first month, though, and especially once I started classes, it was amazing. I loved every minute of it, especially forcing myself to actually speak in Spanish after studying it for seven years in high school and college.
Before I went abroad, I also read up on the different stages of culture shock and told myself that when and if I go through it, it's all part of the experience.
I had read up on the country beforehand, and a friend gave me a travel book on Argentina, so I liked the opportunity to prepare myself a little, while still having an open mind. I still do that today when visiting a new city or country -- I always go with an open mind.
What was the best part of study abroad for you?
For me, it was becoming more independent and proving to myself that I can achieve anything I want to do -- and also conquering Spanish! I loved being immersed in the language to the point that, by the end of my stay, it felt almost like second nature.
Then after Argentina, Peru was a breeze! It was amazing how hearing Spanish again was like music to my ears.
What was the biggest challenge?
At first, it was just trying my hardest to understand my host family because I wasn't used to the Argentine accent nor how fast they speak. In the end, it was difficult to say goodbye to my new friends and the life I had begun to create out there. I wished I could have stayed another semester to complete a full year abroad.
What was your first job abroad?
I worked as a case administrator in London for London Probation Services. I also taught volunteer and private English lessons as a side job.
How did you find that job?
My aunt worked at London Probation and helped me apply, originally through a temp job agency. Later, when they were hiring permanent staff, I went through the entire interview process to become a full-time employee.
For my private classes, I found students through word of mouth via the Brazilian Catholic Church I attended with friends.
How long did you stay there?
I worked there for a year and a half, from the beginning of 2011 to mid-2012.
What was your favorite thing about it?
My favorite thing was just getting to work in a job that I never thought I would have. I also liked the opportunity to put my Sociology minor to good use while learning about crime in London. It was really interesting to work alongside probation officers and eventually accompany them to do housing inspections for people coming out of prison.
What was the biggest challenge?
There were a few times when offenders would become violent during their meeting with their Officer or shout at you over the phone or at reception. Thankfully we had cameras everywhere and reception was separated from the waiting room with a thick glass window.
What's your favorite place you've ever lived, and why?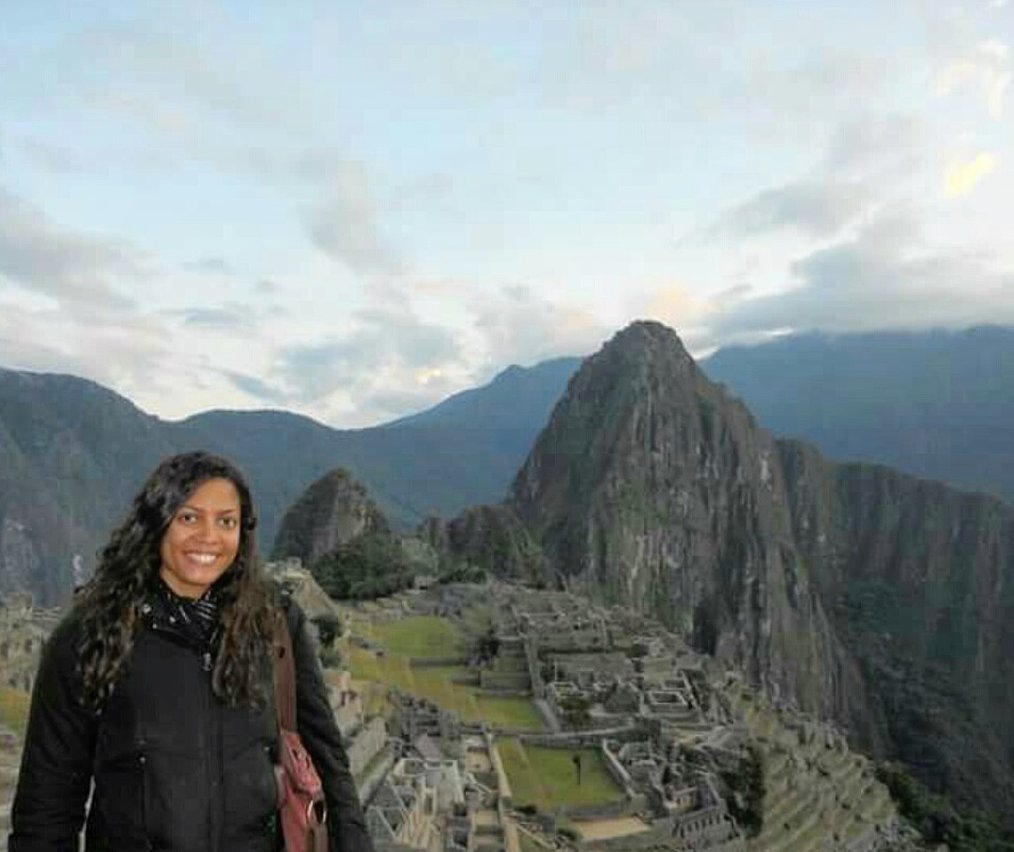 That's a tough question because I always find my favorite things in each country. I liked living in London because it was my first time living in a big metropolis and I really liked the fast pace of the city. Now, I like living in France because it's the first time I've lived by the sea (I have less than a 5-minute walk to the beach), the food is amazing here, and, of course, I have my boyfriend here.
What do you love about living and working abroad?
I love learning about different cultures and languages and seeing that no matter the difference of what we look like or where we're from, everyone has the same likes/dislikes, goals and dreams, and the same life dilemmas and problems to get through. It always shows me that the world is small and everyone really isn't so different when you speak to them, or even just while people-watching.
Since I come from a diverse background, I feel like almost like a chameleon. I can blend in almost anywhere I go.
What are the difficulties of living and working abroad?
France is the first country I had ever been to where I didn't know the language -- only "Bonjour" and "Merci" -- and I had to learn from zero. So I would say the language barrier can be a challenge until you get the basics down. Sometimes you can be misunderstood or misunderstand what someone is telling you, and those awkward moments do arise.
My strategy was to make it like a game and prepare my "lines" of what I wanted to say before going somewhere, and after some time it became easier to speak and ask questions. My French is much better now, and I can have conversations on many different topics.
What financial advice would you give to someone who wants to pursue a career working/teaching abroad?
Definitely save money before you go, even more than you think you need -- a safety net always gives you peace of mind if something unexpected arises. Also make sure you change some money before you travel to have cash on hand when you arrive, just in case you're not able to use your debit/credit card right away once you're in the country.
This is still important even if you think you have all your finances all figured out already. I arrived in France thinking I had a job at a language school (I did the interview via Skype from the U.S. and got hired beforehand), but in the end they didn't have any openings in the town where I was living, so I had to start job-hunting almost immediately after I got there.
I finally got another job two months later, but I was thankful to have my safety net to help me out before I received my first paycheck. And funny enough, that first school ended up posting an opening just as soon as I found my other job!
Where are you now? Doing what?
I've been living in the coastal town of Saint-Nazaire, France, since August 2014. I can't believe how fast time flies, and that I'll be celebrating living here for three years this year!
I'm working as an English Instructor at a language agency for students and adults looking to improve their English (we offer Spanish, Portuguese, and German lessons, too) and I teach private lessons for all ages at my home.
If you want to work in France as a freelance teacher, it's a good idea to get "auto-entrepreneur" status in order to work legally and pay taxes. Getting this status also means you end up paying less in taxes in the end.
Anything else you want to add?
The best thing you can do during your studies is to study abroad – even in an English-speaking country, if learning another language isn't your thing! And if you're not currently in school but have the desire to travel – do it! There's no better time than the present.
The exposure to a new culture and conversations with the different people you meet are priceless, and you will forever have those memories and connections you created with others, no matter how big or small those moments seemed. I can still vividly remember specific moments from each trip I've taken, and love daydreaming and reflecting on the great experiences I've had.
I've written more about this on my blog, Go Get Inspired By... My blog gives me an opportunity to write about my past journeys and future trips to come. I love sharing my photos and adventures with others so they can be inspired to go out and explore the world!