Life Abroad
Top Apps to Stay in Touch With Loved Ones While Overseas
Being away from friends and family while overseas can be hard even if you're having a great time. Learn about the top ways to keep in touch and keep everyone back home updated on your travels.
TLDR 👀
Staying connected to people back home while overseas will help you feel less homesick and will allow you to share your experiences with the ones you love.
Many free apps and websites exist that make communication over wifi or data simple.
Staying in touch is more than just texts and calls. Sharing photos, stories, and even movie nights make the distance between you and your friends and family seem smaller.
Don't forget to ask your loved ones what they've been up to during your catch-up sessions -- they'll appreciate that it's not all about you.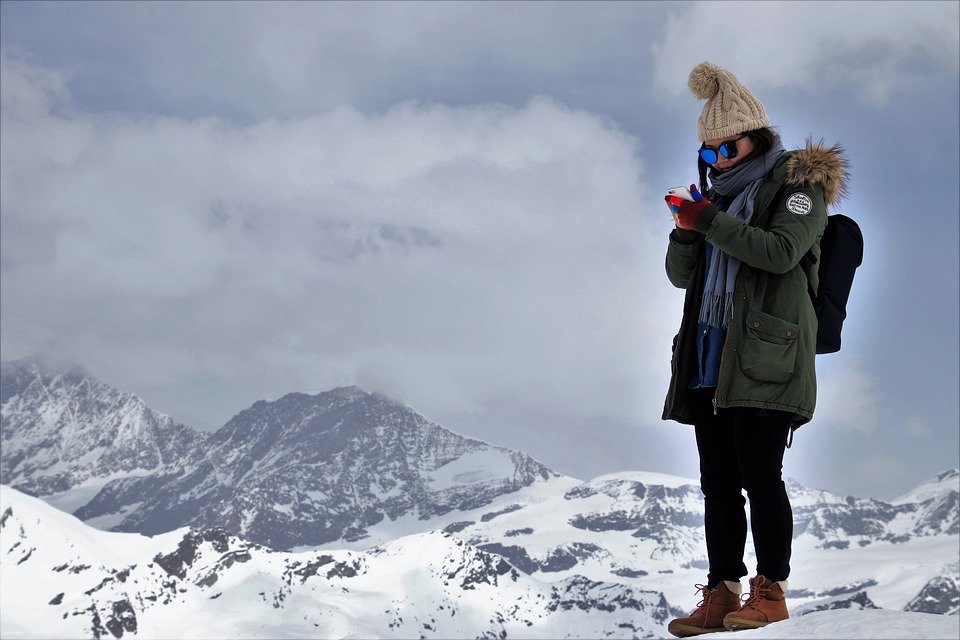 Traveling overseas is one of the most enriching experiences you can gift yourself, but there is no denying that the longer you're away, the more difficult it is to stay connected with others. How can you keep in touch with family and friends while overseas? Modern technology has alleviated the logistical part of distance, but how can it help with missed birthdays, graduations, and other important life moments?
To treat the inevitable bout of homesickness, there are a number of ways you can continue to see, hear, and speak to your loved ones. Don't let travel put a strain on your relationships; try these tips to stay connected and share your amazing experiences from overseas.
Get some face time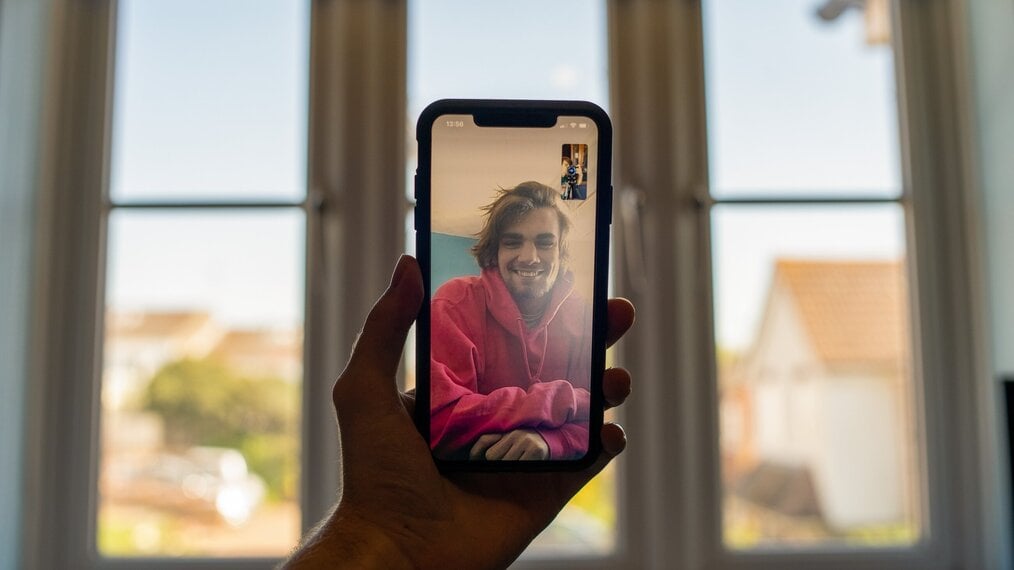 When you want some quality face time with loved ones, you have more options than just iPhone's FaceTime. The following apps and services are free to download and use over wifi or data. You may find yourself using a combination of these depending on who you're communicating with -- everyone has their own preferences!
WhatsApp
Outside of the US, WhatsApp is the preferred way to text. Many phone plans across the world don't include an unlimited allowance for SMS texts. WhatsApp is a free app that lets you send free texts and make free voice and video calls over your data or wifi.
One of my favorite features is the option to leave audio messages that the recipient can listen to at their leisure. This is perfect for sending updates or a simple hello to friends and family living on the other side of the world. Here in Madrid, I can leave an audio message for my best friend in Los Angeles in the evening after work that she can listen to as she makes her morning coffee.
Zoom
The pandemic has gotten most of us pretty well-acquainted with Zoom. It's good for more than just business meetings, though! Zoom's free plan gives you a 30-minute time limit for one-to-one meetings and a 40-minute limit for group meetings of three or more participants. You can even host up to 100 people in one meeting if you want to give a little presentation of your life overseas so far.
Skype
Although it was somewhat eclipsed by Zoom in the business world, Skype is still very useful for casual catch-ups in your daily life. Personally, I find Skype helpful for making voice calls to US cellphones and landlines. "Who has a landline these days?" you may be asking. My 87-year-old grandma does! For $3.59 a month, I can make unlimited calls to US numbers with Skype's international calling plan. These plans are available for countries across the world for a low monthly price.
iMessage & FaceTime
Best for: voice calls, video chat, texting
Where to get it: no download required, these apps come with your iPhone
This one is for iPhone users only -- sorry, Android! Apple users can send free messages between their devices anywhere in the world. FaceTime is also free and can be used with or without video. Coming from a family of iPhone users has allowed me to chat with my brother and 3-year-old niece at Christmas and on birthdays. I've been living overseas since my niece was born so being able to stay relevant in her life even when I can't physically be there has meant a lot.
Share some memories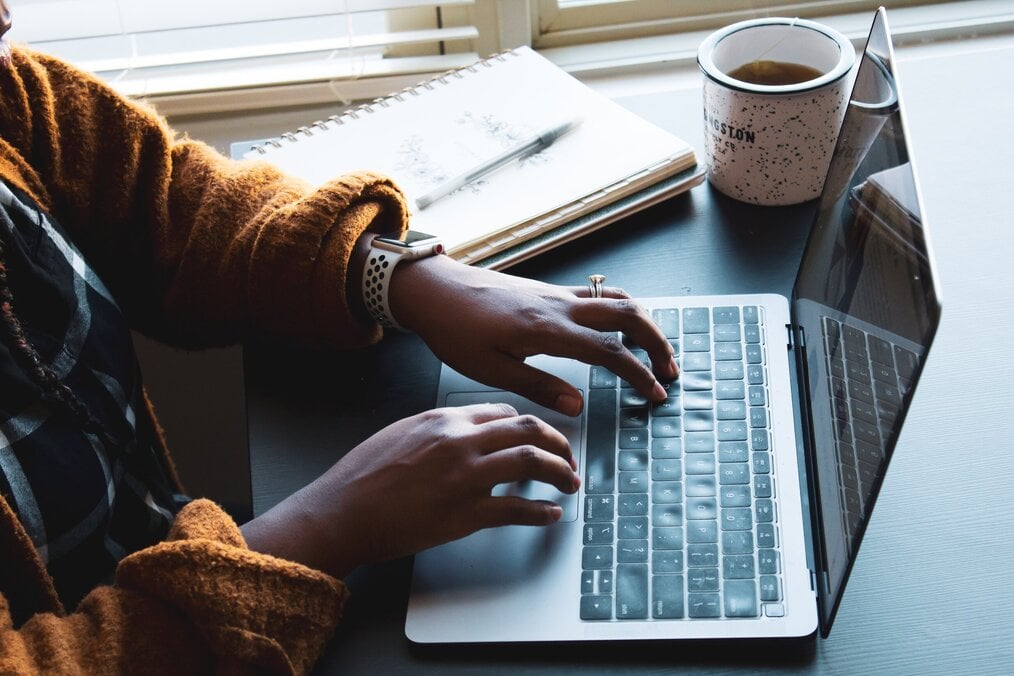 When you want to keep everyone updated and give them a glimpse into your daily life, the following apps and websites are perfect. Some require an account but others can be accessed with just a link.
Facebook
Facebook is one of the original social media sites that's still going strong. It has evolved over the years and now allows you to create private groups and photo albums and share status updates to let friends and family know where you are and what you're up to. Facebook has customizable privacy settings so you can choose to make certain parts of your viewable to select people on your friend list.
Flickr
Avid photogs can create public or private albums of their best travel shots. Flickr is a large community of photographers around the world that allows users to like photos and follow favorite accounts. Share your memories and showcase your work all at the same time!
Google Photos
Google Photos is another way to organize, store, and share your photos. Friends and family don't need to have Google accounts to view albums -- simply send out the link. You can also create "locked folders" that are password protected.
Wordpress
If you've got a knack for narrative, starting a blog can be a fun way to tell your travel tales and keep your loved ones abreast of your adventures. Posts can be embedded with photos or videos alongside your stories. Blogging can also be a great creative outlet and a way to unwind at the end of the day, allowing you to organize and reflect on everything you've done and seen.
Mailchimp
Rather than crafting individual emails or creating draft after draft and copying and pasting the same text, why not send out creative newsletters? With Mailchimp you can create a contact list or post a sign-up link on social media to gather everyone in one place. If you want to add a special touch, MailChimp's [FNAME] feature "personalizes" each message.
Teleparty
Abroad for Christmas and don't want to miss the family Harry Potter marathon? Want to watch the latest episode of your favorite Netflix series with your bestie? Bring the gang together with Teleparty! Teleparty is a free browser extension for Google Chrome, Microsoft Edge, and Opera that works with Netflix, HBO Now, HBO Max, Disney Plus, Hulu, and Hulu+. It syncs up the viewing experience for you and your friends and family so you can "watch together" and send text messages to each other during the show or movie. There isn't a voice or video option but with a free app like WhatsApp, you can multitask to be chatting in real-time.
Cherish the memories
Keeping in touch with your friends and family while you're abroad isn't just about busting homesickness, it's about sharing your special experience with loved ones and letting them know you miss them. During these important exchanges, try to remember to not make the conversation one-sided: while everyone wants to hear about your trip, they may begin to feel annoyed if the conversation is all about you.
Ask them how and what they've been doing and have them fill you in on any news. Follow up with previous discussions to show you've been listening and ask them to send photos of what's happening back at home. You're probably bursting at the seams with new experiences and funny stories to share but try to keep your chats balanced. These moments spent with people back home will definitely make your time overseas more memorable for not just you but everyone involved.