Gap Year
Tips for Living With a Foreign Roommate Abroad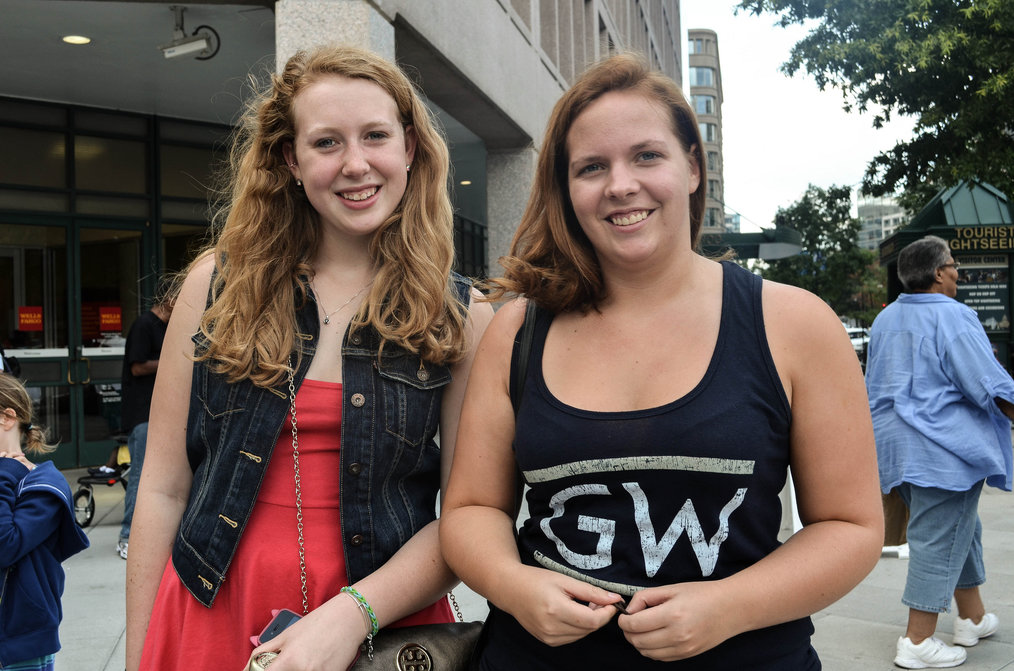 When moving to a new country, one of your first priorities will be finding a place to live. Unfortunately, it isn't as simple as scanning the classifieds, picking out an apartment, and moving in. There are many cultural norms that you will have to navigate, which can sometimes be exasperated when you are living in tight quarters.
Check out these tips to help you live comfortably with a foreigner abroad and discover the best ways to find, and live with, a roommate from a different culture.
Pre-Departure
Before leaving your home country, be sure to read about the culture, customs, history, and laws of the country you're moving to. Additional articles, about international photo etiquette for example, will show you how to be respectful and confident in your new country in ways you may have not even thought about. Beyond your basic Google search, be on the lookout for blogs written by locals and/or fellow expats. Not only will they be full of great information, but they will also be written from the perspective you'll soon be experiencing. If you're up to it, feel free to reach out to the author with any additional questions you may have.
Be sure to have a general idea of what you're looking for in a roommate; age, gender, marital status, what they do for a living (if they're a student or a professional), and of course the location of the house or apartment itself. Location is one of the most important factors, as it strongly influences your lifestyle in terms of access to entertainment, transportation, restaurants, and popular hangout spots in your new city.
If you're in a situation where you do not know who your future roommate will be, make a point of familiarizing yourself with their cultural norms after you have moved in. It's never too late to increase your understandings of the environment your roommate came from!
Arriving and Welcome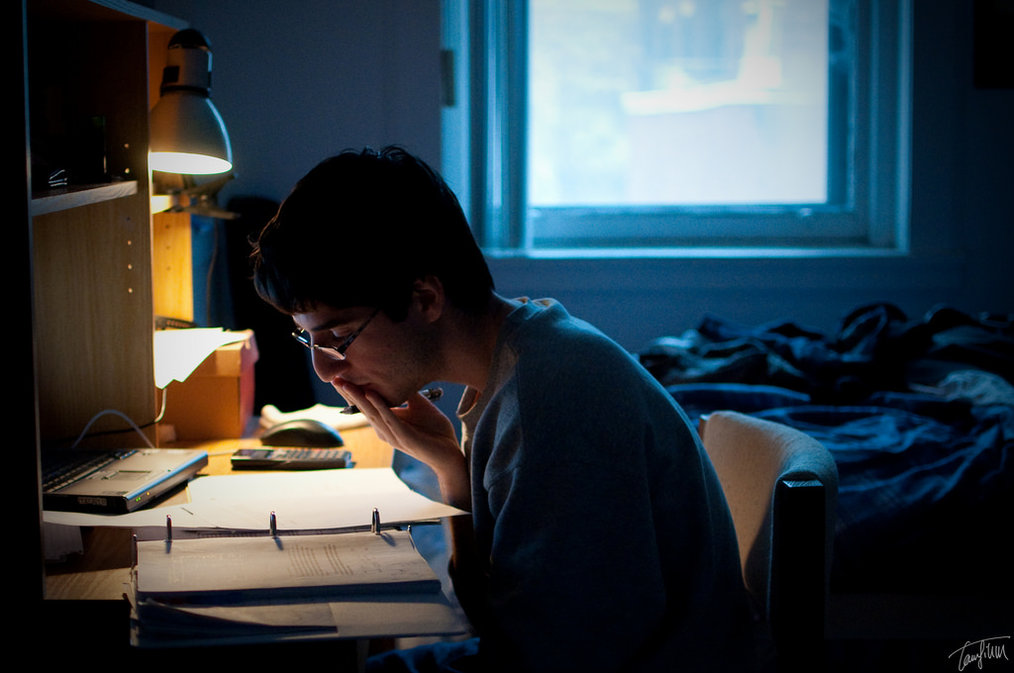 Although doing research on sites like Craigslist and expat websites may give you an idea of what's available in the area, do not commit to anything until you see the living space first-hand. In my experience, the best way to search for a roommate is by first moving into a local hostel until you find a permanent location. This will give you flexibility, save you money, and will allow you to interview potential roommates until you find the best match for you. You might also have the opportunity to meet fellow travelers who, like you, will want to explore the surrounding area, which can help you figure out where you'd like to live.
Quick Tips for Breaking the Ice
Living with new people can be awkward, even if you're from the same country. Here are some suggestions on ways to get to know each other:
Cook a traditional meal together.
Watch a popular TV show together.
Go out to a movie – This is one of the easier options, especially if you're shy. You'll be doing something together, but with very little conversation.
Grab some drinks at their fave bar.
Host a house warming party at your apartment
Decorate the new space together.
Try out a new restaurant!
There are several different living situations that you could find yourself in; the two most common of which are staying with a local student (or group of students) or with a family in a homestay (read up on the pros/cons here). These are both ideal if your goal is to learn the local language as fast as possible, as you will be immersed in the language and customs from day one.
Many prefer to live on their own for personal reasons, but bear in mind that if this is your first time abroad, it is much more advisable to live with others as this will alleviate homesickness and provide some an immediate connection to a group of friends, the possibility of attending family events, the opportunity to learn more about the local culture, etiquette, restaurants, clubs, etc. If you're lucky, you may even find you gained access to a car, invaluable opportunities to explore your new digs from a local's perspective and the ability to go places and do things that tourists may never have the chance to!
Even if your new roommate isn't a local, it will be fun to explore your new homeland together. In this situation, your world perspectives may be further challenged and deepened - now you get to not only intimately experience your destination's culture, but also the culture of your roommate, and your own! (Uhh, good luck!).
Moving In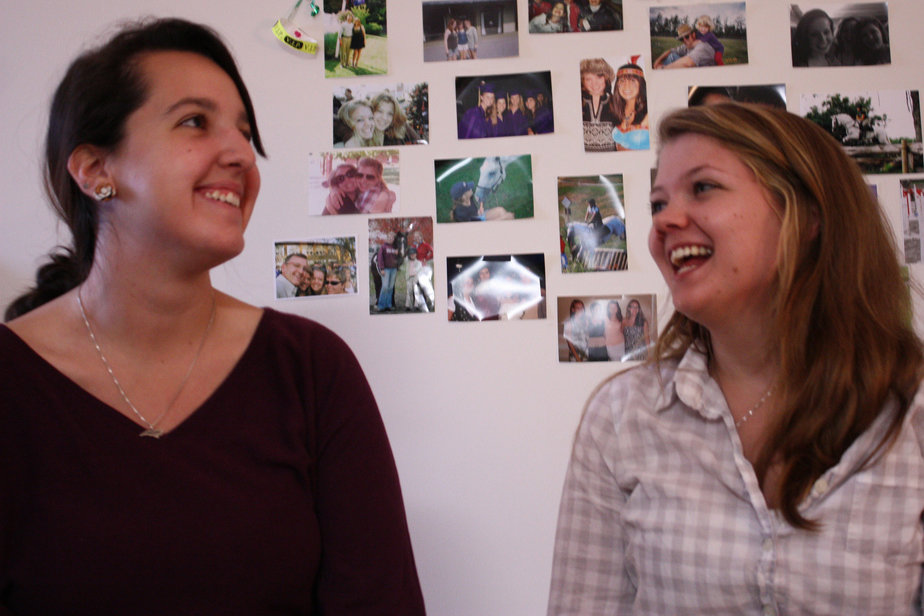 Whether you chose your roommate via craigslist, or are placed in a foreign dorm or homestay, the most important rule to remember is: be respectful. Other key things to consider when living with another person are the things that cross all cultures: cleanliness, privacy, and responsibility. In other words, do your share of the cleaning or chores, respect personal boundaries (especially if cohabitating with the opposite sex), and be mindful of each other's right to quiet enjoyment of your place.
That being said, it's not all business; if you've met this person and have chosen to live with them, chances are you are comfortable with each other already, so feel free to figure out your own boundaries.
No matter what, you should expect to contribute financially to shared items such as dish soap, toilet paper, milk, eggs, and other common household products upon moving in. Also, be prepared to purchase furniture, dishes, or appliances depending on how furnished the living space is.
Even though the first few days or weeks may involve a small adjustment period, it will all be worth it in the end. The major upside about living with a foreign roommate is that you both have a world of knowledge and experiences to share with each other; you may teach your roommate a new language while he or she shows you the ropes in your new country. They will be the best resource to tell you where to go, and where not to go, along with what to do and what not to do.
Things to Keep in Mind
If figuring out the logistics of a big move (and organizing your own roommate search!) sounds a tad overwhelming for your trip abroad, consider passing on those responsibilities to a top-notch program provider or organization. In this way, you can just worry about having fun and enjoying your time abroad instead of worrying about the roof over your head. Many study abroad, volunteer abroad, and gap year programs will provide the support that you seek!
No matter what, remember to do your best to be patient. You're also "the foreigner", so recognize there may be a steep learning curve from the other end too. At the end of the day, you are there to learn and are expected to conform to rules of the local society. However, your roommate is your most invaluable source of information on how to not only survive, but thrive in your new home, so take advantage where necessary. And before you leave, consult a multitude of travel sites to read up on how to prepare for your international move.