Why Your College Apps Should Include Study Abroad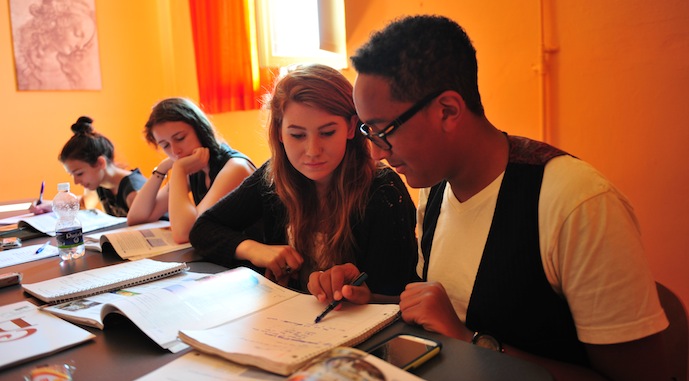 Chances are that your parents didn't study abroad when they were in high school, or even during college. The reality is, though, things are a bit different in today's world of hyper-competitive collegiate admissions and globalized world economies. In 2014, study abroad experience on a college application pretty much equals a serious level of foreign language proficiency and deep cross-cultural knowledge, both of which are considered by admissions boards to be huge assets for their student bodies. Because of this, the number of students who study abroad before college has been steadily increasing for some time now -- and more and more college admissions boards are regarding abroad experience as an extra-special endeavor that sets students apart.
So, in order to really give yourself an advantage when it comes time to filling out those application essays, you should absolutely consider studying abroad while still in high school, or doing a gap year before college. There are many reasons why this advantage exists, but here are the main reasons why your college applications should include study abroad:
Cross-cultural understanding indicates a maturity that makes you stand out.
What exactly do I mean by 'cross-cultural understanding'? I'm talking about the deep awareness of another culture's inner workings – the kind of stuff that can only come from experiencing that culture firsthand. This is the kind of knowledge that can only be learned through conversing with locals in the streets, sampling previously-unheard-of cuisine, and celebrating customs that aren't your own. In our current age of globalization (in which other cultures are constantly in contact with one another), college admissions boards are looking for students who have extensive experience with living and studying in another culture. Plus, this kind of in-depth knowledge is a big indicator that you've obtained a certain level of maturity in your studies, which is, of course, overwhelmingly attractive in the eyes of even the pickiest of college admissions counselors.
In-depth knowledge is a big indicator that you've obtained a certain level of maturity in your studies, which is overwhelmingly attractive in the eyes of even the pickiest of college admissions counselors.
You'll gain valuable global leadership skills that will make your app shine.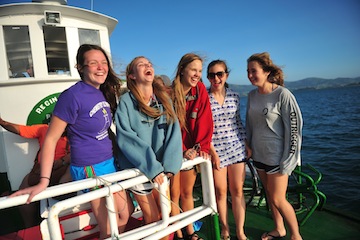 In the world of college applications, there are probably no two better buzzwords right now than "global" and "leadership" (except maybe "Mandarin"). And the good news is that you'll be able to translate your study abroad experience into including both (maybe all 3!), even if your particular program doesn't come equipped with a specific global leadership component.
As a study abroad student, you'll be able to include on your application that you have the skills necessary to be a leader in a cross-cultural context – meaning that, because you've experienced another culture and way of life, you possess a more well-rounded, culturally-sensitive approach to analyzing and solving problems. As college campuses are internationalizing more and more, having a united student front is increasingly important. Admissions boards want to see that you have the ability to creatively solve problems on a larger, global scale, and work successfully alongside people of a different culture to find solutions.
You could have the opportunity to include truly worthwhile work experience on your application.
Most high school study abroad programs will allow you to become an alumni peer mentor or advisor upon your return. This kind of position not only provides you with some excellent work experience, but it will also give you the chance to showcase another sought-after skill set on your application – the ability to empathize with fellow students and communicate effectively with your peers. It likewise shows dedication and loyalty, and a "pay-it-forward" kind of attitude. College admissions counselors are often impressed by any kind of mentoring position.
More and more college admissions boards are regarding abroad experience as an extra-special endeavor that sets students apart.
Knowing a foreign language is a highly marketable skill.
Sure, the real world may seem far away right now. And while I'm definitely not suggesting that you should hunker down as a fifteen year-old and figure out your career path, I am suggesting that you would be well-advised to acquire a marketable skill or two while still in high school, in order to truly better your chances for winning acceptance to the college of your dreams.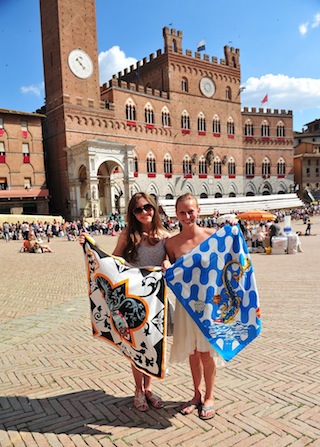 Foreign language proficiency just so happens to be a seriously marketable skill: in the eyes of college admissions counselors everywhere, second language acquisition is a sure sign that you take academics seriously. And, of course, virtually the only way to really learn another language is by studying abroad – after all, you can recite and memorize "La maison de ma tante est bleue" all day long in French class, but you definitely won't become fluent until you learn to actually communicate with a native speaker in a more natural setting. Truly knowing a foreign language will really set you apart from other applicants in your college admissions pool.
And, as if you didn't think it could get any better, there's another big reason to study abroad in high school...
You could actually get college credit for your courses taken abroad.
Many high school immersion and study abroad programs have the option of taking language courses in exchange for college credit. It probably goes without saying that this looks really, really good on any college application. Acquiring college credit while still in high school pretty much translates as, "I take my academic career seriously, and I'll be an awesome asset to your school." Many high school students don't opt to do this before college, and it's unfortunate, especially when considering how advantageous this is to you and your college career. Think about it – wouldn't you rather knock out a few language or elective hours while you're salsa dancing your way through Spain or exploring ancient ruins in Italy, rather than having to worry about it later on? It's truly a win-win situation we're talking about here!
High school study abroad will render your college application superior to many others – you'll be able to include in your resume that you're proficient in a foreign language, have obtained some pretty substantial college credit hours, and that you possess important global leadership skills and a deeper sense of cross-cultural understanding. You'll become an outstanding potential applicant for any school (thus easing the pressure of actually applying for college, which, let's face it, can be kind of a drag), and best of all: you'll have gained these awesome skills and areas of expertise while having the time of your life in an amazing foreign land.
Photo Credits: Author.