Travel Tips
5 Wonderful Day & Weekend Trips from Buenos Aires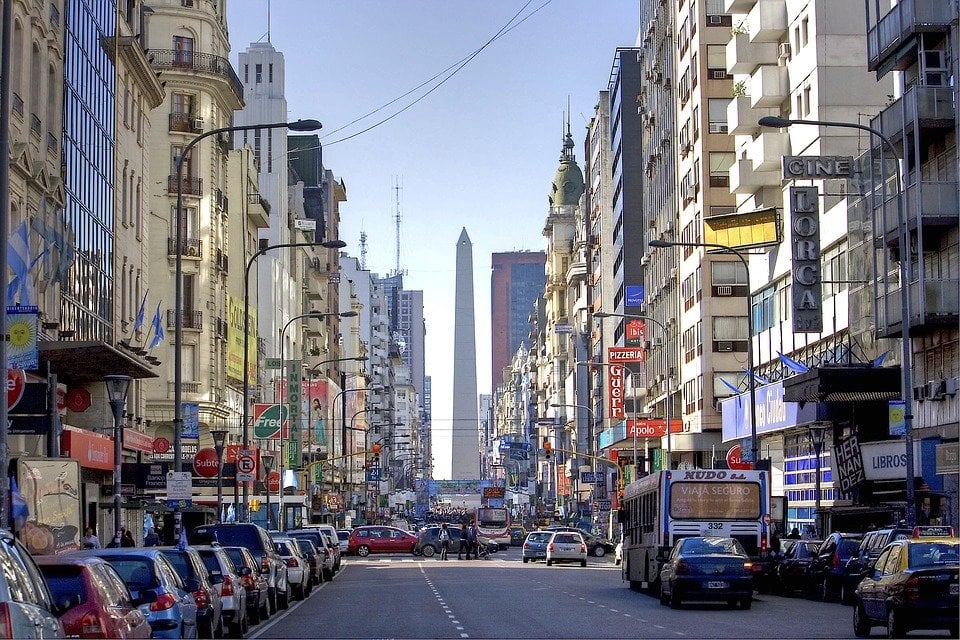 Ah, Buenos Aires -- the city of Evita, tango, and parillas (translation: the world's best steak houses), where modern cosmopolitan buildings stand side by side 18th-century aristocratic palaces. Dubbed the "Paris of South America," Argentina's colorful capital city has long been a popular location for Americans to immerse themselves in the Spanish-speaking world and try their hand at life abroad. Whether you're teaching, working, or studying in Buenos Aires, the city is a great base to explore South America and deepen your understanding of the region.
Weekend and Day Trips from Buenos Aires
Situated on the Plata River on Argentina's Central East Coast, Buenos Aires is not only home to charms of its own, but also in close proximity to other destinations that beg to be explored. In fact, with the myriad of nearby places to discover, there's no way you'll get bored living in Buenos Aires.
In need of a few ideas to get you started? Consider these five wonderful weekend and day trips you can take from Buenos Aires. Warning: after seeing such incredible sights, you may never want to leave the country or continent again.
1. Get in Touch with your Inner Cowboy on an Estancia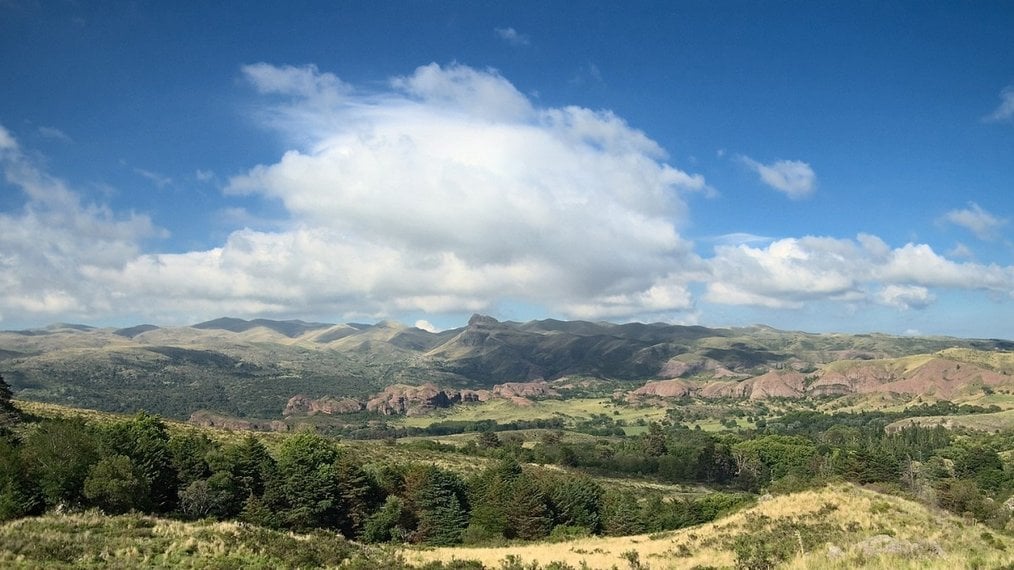 Cowboys, or gauchos, are perhaps just as important as tango dancers and football players to the national identity of Argentina. And there's no place better to take a step back in time and learn about gaucho culture than on an estancia.
Estancia is a Spanish term that means cattle ranch or stock farm. These properties rose to prominence during colonial rule when cattle and other livestock were introduced to the continent.
Estancias are in fact found throughout South America, most prominently in Argentina, Brazil, and Uruguay. However, there are several very near to the city of Buenos Aires that you can visit for the day or overnight. Try Estancia La Margarita, Estancia Candelaria del Monte, or Estancia Los Dos Hermanos.
A far cry from the cosmopolitan setting of Buenos Aires, visiting an estancia provides a relaxing escape into the past. You'll learn more about Argentina's historical traditions and maybe even also have the opportunity to try something new like riding a horse, learning to play polo, and tasting new meats at a delicious BBQ.
2. Take a Ferry to Uruguay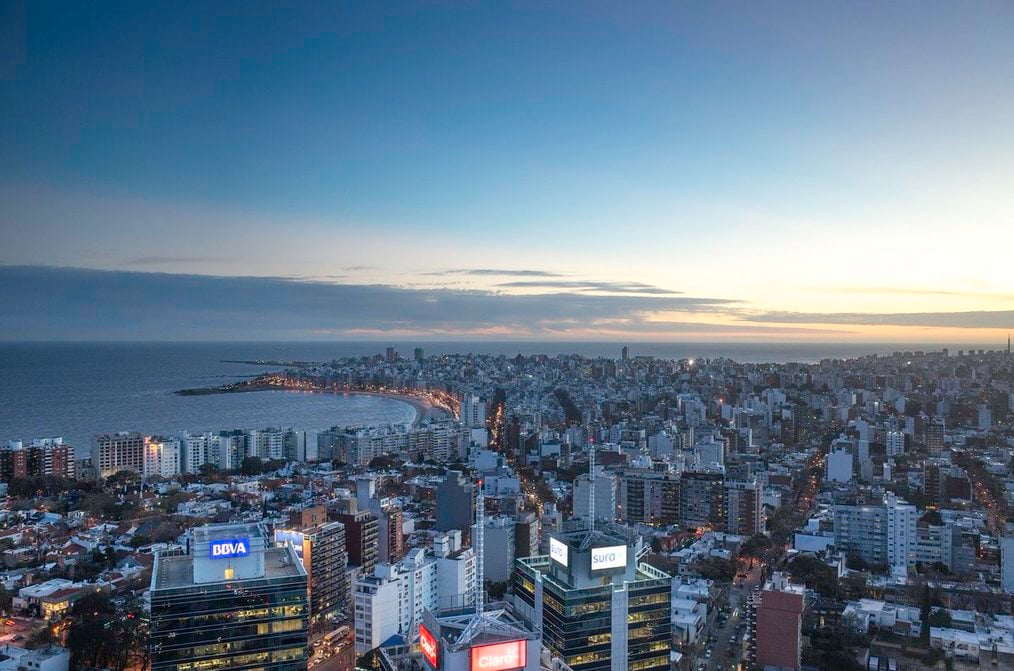 There are very few places in the world where you can board a ferry and enter another country in less than a few hours. In Buenos Aires, you can, since Uruguay is located just on the other side of Rio Plata.
The city of Colonia makes a great day trip. Its main draw is the colonial architecture of the historic center, and the small, navigable streets can easily be explored in just a few hours. Don't leave without sampling a chivito, a traditional sandwich with steak, ham, cheese, eggs, and mayonnaise, or some dulce de leche. After all, you'll want to be able to weigh in on the argument as to what country has the best dulce de leche.
If you have more time, you can visit Montevideo, Uruguay's capital city. Direct ferries are limited, but the ferry-bus option can get you to the city in less than five hours. The Palacio Salvo, Plaza Indepencia, and Solis Theatre are must-sees in the historic city.
Buquebus, Colonia Express, and Seacat offer ferries multiple times a day in between Buenos Aires and Uruguay. Remember, when you enter Uruguay, be sure to bring your passport along, or you won't be able to board the ferry.
3. Tour the Wineries of Mendoza
No matter how long you've been in Buenos Aires, there's no doubt you've come to appreciate Argentina's wine. Near the border of Chile, Argentina's main wine region is Mendoza, where you'll find more grapes than people.
There are more than 1,500 public wineries in the region, and it can be overwhelming to decide which ones to visit. To take the hassle out of your decision-making, take a tour through your hostel or arrange a custom itinerary with Uncorking Argentina.
Buenos Aires to Mendoza is a 90-minute flight or overnight bus journey. Taking the bus is a great option for those on a budget -- you'll save money on accommodation by sleeping on the bus and get to roll through Argentina's countryside on the way.
4. Stand Under the Spray of Iguazu Falls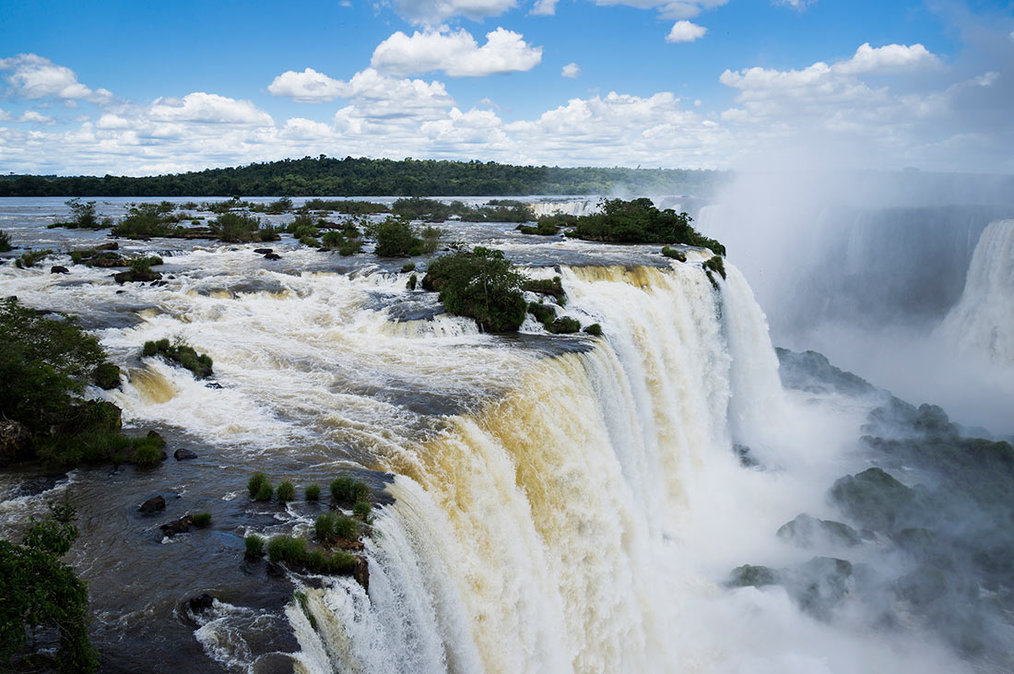 The world's largest waterfall system is Iguazu, an incredible natural wonder of 275 separate falls that span the border of Argentina and Brazil. To stand near the falls is to know the power of nature. Iguazu is so powerful, in fact, that it is rumored Eleanor Roosevelt remarked "poor Niagara" after her visit.
Both Argentina and Brazil are home to national parks where you can hike to the falls and get unique perspectives of the countries. You'll need two full days if you want to thoroughly explore the region and visit both parks. In addition to hiking, there are also boat excursions that take you under the cascade of the falls. If it's in your budget, you can also take a helicopter ride over them.
The fastest way to get to Iguazu from Buenos Aires is to take a two-hour flight to Cataratas del Iguazu International Airport in Argentina or Foz do Iguacu International Airport in Brazil. Note: if you are visiting Brazil, you will need to apply for a visa in advance of your visit.
5. Hop the Border and Explore Santiago, Chile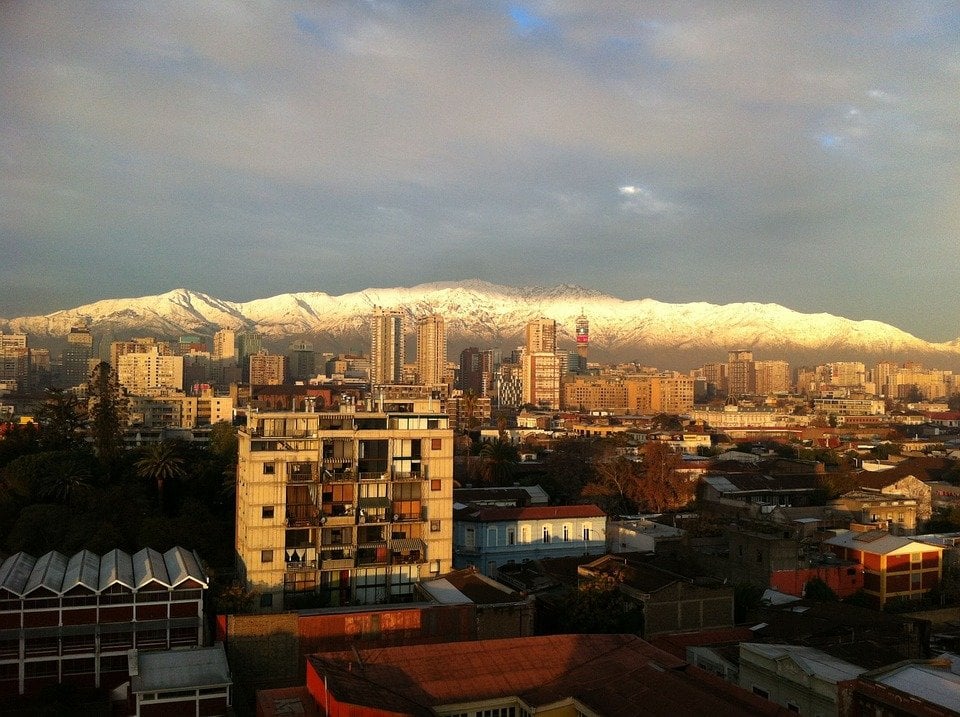 While you're living in the South of South America, it can be a great experience to visit another capital city in the region: Santiago, Chile. After all, the more places you visit, the more thorough your knowledge of this region will be.
Argentina and Chile may be geographically close, but they are separated by the Andes Mountains. Because of this and other factors, the cultures of Chile and Argentina are very different. You'll note that a different dialect of Spanish is spoken in Santiago, and the cuisine also varies from that of Buenos Aires.
Santiago is surrounded by snow-peaked mountains and is quite picturesque. During your visit be sure to walk by the La Moneda Palace and Plaza de Armas. The Museum of Memory and Human Rights is an important place to learn about a dark chapter in Chile's history -- the military regime of Pinochet that reigned from 1973 to 1990.
If you're a lover of the outdoors, you may also want to hike (or take the funicular) to the top of San Cristobal Hill or take a day trip to hike a section of the Andes. Cycling is also a popular activity for both Chileans and visitors to the capital city.
From Buenos Aires, Santiago is another trip that will likely require a flight, so this option is best for a weekend or longer visit if you can swing it.