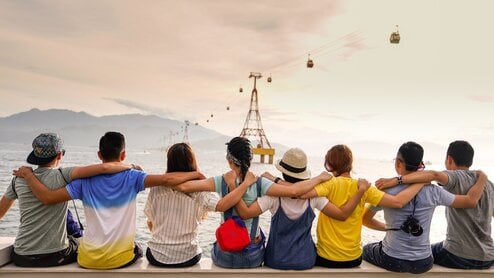 Gap Year
10 Surefire Ways to Make Friends While Traveling Solo
Check out these 10 surefire ways to make new friends while traveling solo to take the loneliness out of traveling alone.
Solo traveling is empowering. You get to navigate the world by carving out your own path and by traveling at your own pace. Along the way, you'll immerse yourself in dynamic cultures, gaze upon unfamiliar landscapes, and meet plenty of people along the way.
But solo traveling doesn't necessarily mean that you have to do everything alone when you're abroad. In fact, while it sounds contradictory, solo traveling is a fantastic opportunity to make friends from all corners of the globe. Your "solo traveling" may even evolve when you find yourself some traveling companions to accompany you along your unique journey!
However, while solo traveling is an excellent way to facilitate friendships for life, it comes easier to some than it does to others. Some of us are more introverted, and that doesn't necessarily mean that we want to be by ourselves. It just means that we aren't as socially confident as others.
But thankfully, there are plenty of ways that you can meet people abroad that don't all involve drinking heavy quantities of alcohol or hitting the town for a big night. Here are some of the most surefire ways to make friends while traveling solo.
Read more: 6 Reasons to Travel Solo at Least Once in Your Lifetime
1. Stay at a backpacker hostel 🏠
Staying at a busy hostel is a sure way to meet new people who are having a similar experience traveling the world whether intermittently or on a gap year. In addition to being a cost-effective option, travelers choose to stay at hostels because they are essentially hubs for making friends while traveling.
Backpacker hostels are tailor-made for socializing. With large dorms filled with a plethora of bunk beds, a common room where you can sit and chat with your coffee in the morning, and promotions for various activities such as group tours or pub crawls, staying at a backpacker hostel will place you at the heart of the location's backpacker community.
Read more: Is Coliving for You? Pros and Cons of Coliving Spaces for Digital Nomads
2. Go on a day (or half-day) tour 🗺️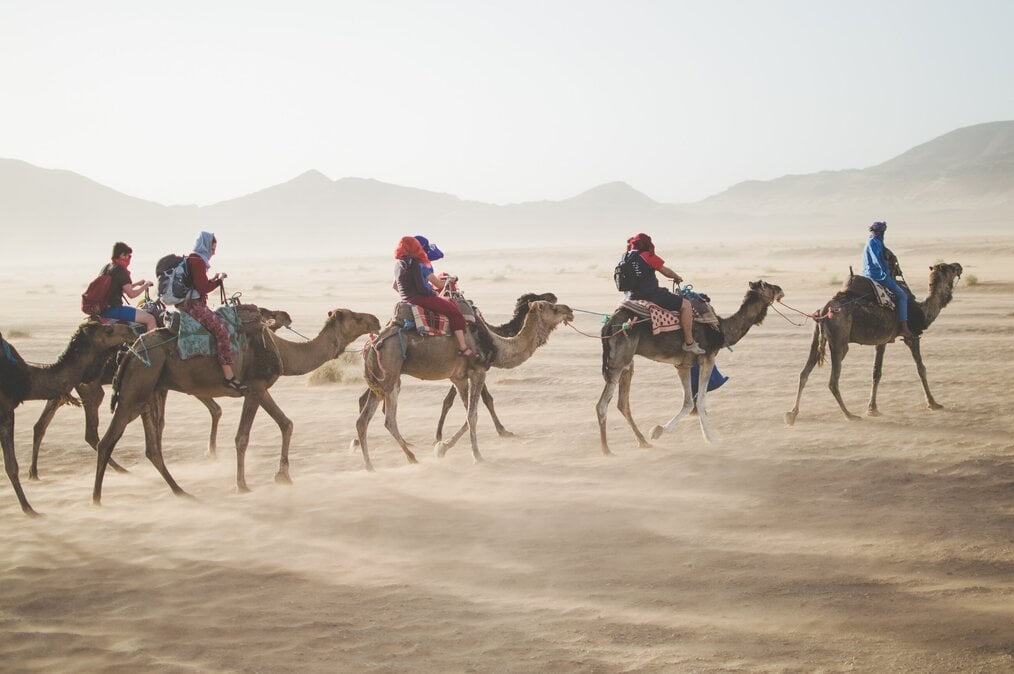 When you're abroad, you're likely to check out the local and surrounding areas in order to gain more insight into its culture and deep-rooted history. You can do this by yourself, or you can go with a tour group that will maximize your knowledge of the cultural landscape.
Going on a day or a half-day tour not only allows you to immerse yourself in the destination's history and culture, but it also allows you to meet travelers just like yourself. If you're not solely focused on spending your time visiting the bars and clubs in the area, you can meet like-minded travelers who are intrigued by the destination's heritage sites.
Day and half-day tours are rife within popular tourist areas, so you're likely to have a range to choose from.
3. Learn local phrases 🗣️
Taking the time to immerse yourself further by learning some of the native language can help you understand the culture more deeply. Language and culture are palpably intertwined. In addition to learning a language as a way to understand culture, it is a way to facilitate interactions and even friendships with the local population.
While no one expects you to become fluent within a short bit of time, locals who hear you trying to communicate in their language will thoroughly appreciate your efforts. Not only will you make yourself far more approachable to the locals, it is also a great way to make friends with travelers by sharing the lingo that you have!
Many of my enriching encounters with local people started because I put in the time to learn some of their language. Even if you make a horrible mess of the pronunciation, like I did most of the time, people appreciate the effort and instantly warm to you. From shopkeepers in Vietnam to Buddhist monks in Thailand, learning even a little of the vernacular has opened the path for me to create invaluable memories with unique characters.
Read More: How to Make Friends While Teaching Abroad
4. Be friendly and approachable 👋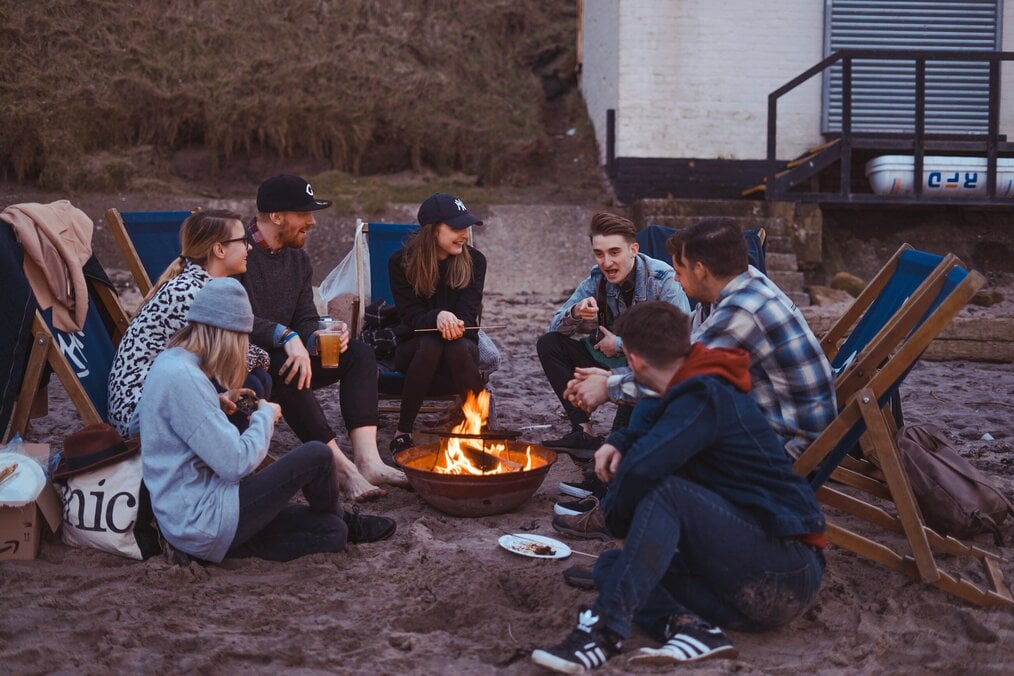 When it comes to making friends, it goes without saying that you need to be friendly and approachable. No one is going to try to befriend the person who has their head down, cap screwed on firmly, headphones in, and is rushing at a pace which screams "get out of my way".
On the other hand, if you're presenting yourself with a friendly aura and open body language, you will make yourself much more approachable to others. This doesn't mean that you need to force and uphold a disingenuous smile all day, every day until your face cramps, but it means that you should avoid bad habits such as rounding your shoulders, crossing your arms, keeping your head down, and so on.
As an introvert, I learned that "fake it till you make it" genuinely works. They say that body language shapes who you are, and it certainly shapes how people perceive us. When you're walking, be sure to walk with your shoulders back and your head held high; be tall, open, and proud! The more confident you appear, the more people will be drawn to you.
However, don't be afraid to set firm boundaries with those who you clearly don't want to interact with. In certain countries, smiling at strangers may be misinterpreted as flirting. It is the unfortunate truth that solo female travelers face unwanted attention in some countries so it's important to research your destination to understand the cultural dynamics between men and women. This will help guide your interactions to keep you safe from any uncomfortable misunderstandings.
5. Go on a bar crawl 🍺
Going on a bar crawl is a popular route (and possibly the most effective way) to meet new people looking to have a good time. Why else would you go, to taste test the local beverages and inspect the interior design of bars?
Bar crawls are frequent in tourist spots, and you'll often see hostels promoting these events. They'll often start at a designated bar or even hostel where you'll have the chance to wander around with a group of other travelers.
In addition to going to the first bar with a group of people, you'll meet new friends along the way. While mingling with people at the first bar may seem slightly awkward at first, people will have been loosened up by the second bar, and making friends will have never been easier.
6. Be open to saying "yes"👍
While it's nice to have a schedule in place and some organization throughout your travels, it's also nice to be spontaneous. It's a great idea to have many things set in stone, such as your accommodation, flights, and other transportation dates, but you should allow yourself to be flexible with the time you are spending at each destination. After all, a schedule or routine is meant to help you, not restrict you.
Since you will likely be meeting other spontaneous travelers along the way, you're likely to be invited to many different activities, whether it be sightseeing, hitting the beach, or going for dinner, among other things.
Many people who are traveling abroad are also looking to forge new friendships, and the traveling community is typically an inclusive and welcoming one. By allowing yourself to be spontaneous and opening up your schedule to take part in random activities with others you've met along the way, you'll create lasting memories from your trip.
7. Join classes & workshops 🎓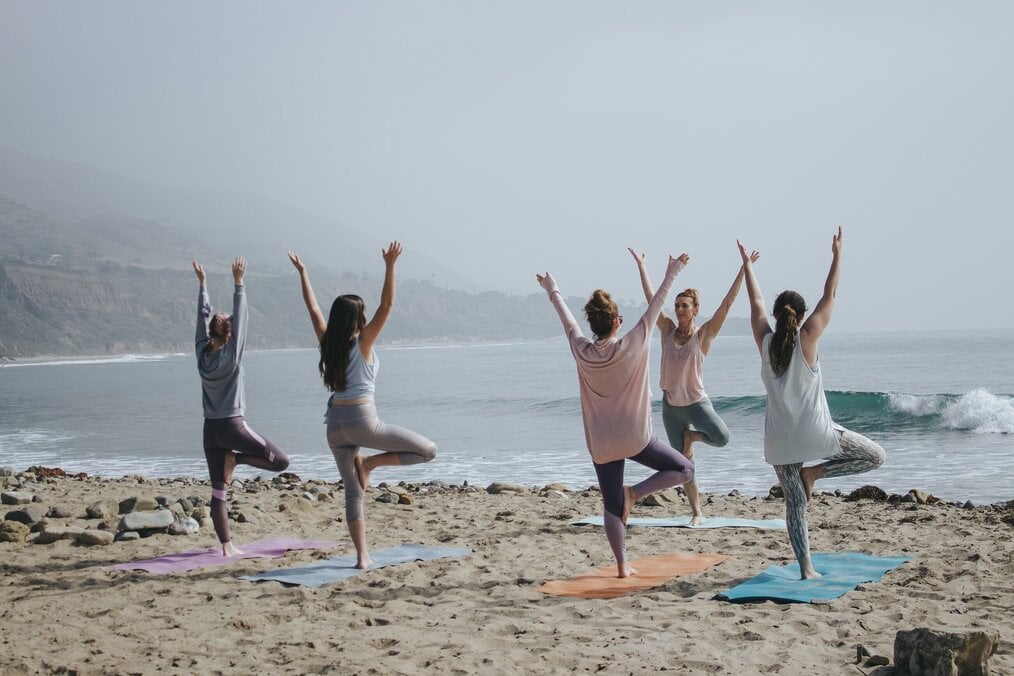 Joining classes which involve acquiring or developing skills is also an effective way to meet new people who not only want to travel but to gain more valuable insight into a country's cultural practices.
In Australia, many travelers like to try their hand at surfing. If you're in Thailand, people often take part in scuba diving or Muay Thai classes. In Vietnam, cooking and or pottery classes are popular options, as is meditation and yoga in India. Language classes are also great options in any country that can not only help you meet people, but you'll need a partner to practice your foreign language dialogue!
Read More: How to Make Friends While Studying Abroad
8. Join online backpacker groups 💻
Online backpacker and expat groups are rife with activity and updates. Not only are members of these forums and groups incredibly active online, but many of them will be wanting to meet new people and make friends.
Some travelers will even introduce themselves directly on the site and state that they are looking to meet new people. If meeting up with people online in order to make friends is too direct or awkward for your liking, there are many people who share popular events and activities on these pages which you could join. Some of the popular platforms for travelers and expats include:
Facebook: On Facebook, expat and traveler communities create online groups which are catered to foreigners who reside in a foreign city or destination. These groups are packed with thousands of active online users, and you will be able to see plenty of activities ranging from what classes are available in the area, which nightlife events are being promoted, and the people who want to meet up with others!
Reddit: Reddit is another effective way to gain more insight and communicate with people who reside in a particular area. Users tend to ask questions related to where the popular places for expats and travelers are in a country or a city, what are some common sightseeing locations, what are reputable tour groups to use, and more. Type in r/ and enter your destination to see how active the community is in that area!
Read More: 10 Useful International Travel Tips for First Time Travelers
9. Travel with a group holiday tour 🚌
If you are someone who may be apprehensive about solo traveling and cannot bear to have any alone time but are determined to venture abroad, then perhaps you would benefit from booking a group holiday tour.
On a group holiday tour, you will be led by a tour guide alongside other travelers who would prefer to have some structure in their travels, and also those who would like to meet new people. Going on a group holiday tour is a guaranteed way to meet people and spend time with others.
However, just make sure to note that your flexibility will be limited significantly on some of these tours. You should also research to see the demographic that these tours are catered to in order to ensure that you will be going on a tour group with people of similar age and interest.
Read more: 10 Tips to Boost Your Solo Travel Experience
10. Use a meetup app 🤳
If you want a no-nonsense method to be as direct as possible, you can download a meetup app in order to make new friends.
Maybe you want to meet up with someone who will accompany you on a hike, or someone to join a class with you. Or, you just want to meet up with someone to see if they have the potential to be great friends with you!
Traveling solo can be lonely at times, especially if you are homesick or you're unsure of what to do in an environment that is foreign to you. Sometimes, it can be easier to use these apps in order to branch out and form new connections.
Some popular meetup apps include but aren't limited to:
Meetup: Sweet and simple, the name meetup implies exactly what it offers. You can meet up with people nearby according to their interests and the app also informs you about upcoming events in areas nearby.
Couchsurfing: Couchsurfing is the perfect tool for the tech-savvy wandering traveler. It is a huge international community of travelers who let others stay with them for free! It's the perfect way to be frugal on your travels while also meeting new and interesting people.
World Packers: World Packers is a meetup app that is specially catered to travelers and volunteers. On this app, you can make friends and also find host families to stay with as long as you are willing to do a work exchangework exchange.
Nearify: Nearify is an app that helps you know about what is going on in the area. Whether it be classes and workshops, gigs, art or music festivals , Nearify will keep you in the loop.
Make friends while traveling solo with ease!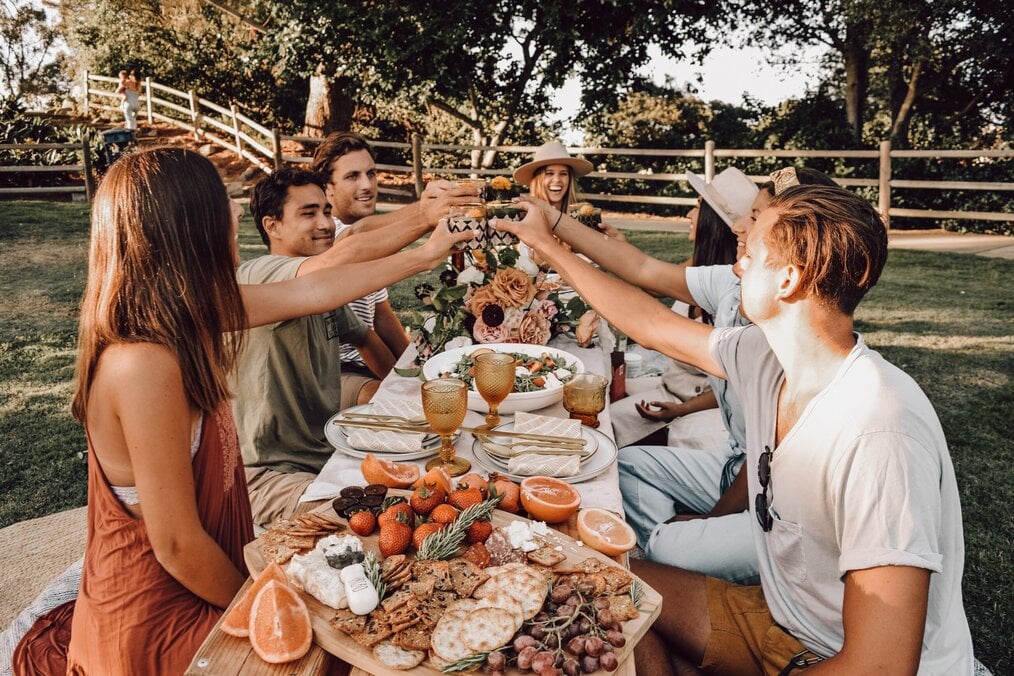 Making friends while abroad is particularly special because you can share your journey with others. When you look back at your time abroad, not only will you remember the food, culture, and landscape, but also who you shared those memories with. Furthermore, you will have a new network of friends scattered across the globe who you can visit!
Continue your solo travel research: