AFS Year and Semester High School Abroad in Argentina
View Other Details

Pricing

What's Included

Accommodation

Some Activities

Airfare

Some Meals

Travel Insurance

What's Included (Extra)

Includes round trip international airfare, accommodations with a host family, your school or volunteer project fees, orientations before and during your program, secondary medical insurance, visa support and assistance, and 24/7 emergency assistance should anything come up while you're on program.

What's Not Included

Some Activities

Domestic Airfare

Some Meals

Visa

What's Not Included (Extra)

You'll need to take care of your domestic travel to your international departure city, visa and passport fees (which range from zero to $1,000), and spending money while you're abroad. Most students spend between $100-$300 per month, since meals are covered by your host family.
2 travelers are looking at this program
Immerse yourself in Spanish language and Argentine cultures by living with a volunteer host family and studying at a local high school. You'll be so much more than a tourist, but there are endless, stunning places in Argentina to explore. From Iguazú Falls in the rainforest to glacier-topped mountains in Patagonia, Argentina will take your breath away. Sophisticated and lively Buenos Aires offers a variety of entertainment. As Jorge Luis Borges said, "Without the streets or dusks of Buenos Aires, a tango cannot be written." Whether you want to learn to tango, savor asado, or sip mate, you'll find many opportunities to socialize with Argentine friends and meet other AFS exchange students from around the world.
Argentina values culture, tradition, and hospitality. Like anywhere in the world, all Argentina families are different. While culture shock is real and challenging, it won't take too long before you feel at home with your host family and can navigate your new life with ease.
Program Highlights
Immerse yourself in the Spanish language - the best way to become fluent in the second most-spoken language in the world
Live with a host family to deepen your immersion and connection to Argentine culture - they'll likely become a true second family you won't want to leave
Explore Argentina's stunning landscapes and bustling city streets.
Make connections and memories you'll never forget with other AFS exchange students from around the world.
Become a global citizen. Gain intercultural communication skills. Build your college and career resume.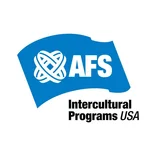 AFS-USA Grants & Scholarships
The opportunity to study abroad should be available to everyone, regardless of their financial means. Annually, we award scholarships to about half of our study abroad students.