View Other Details

Program Details

Timeframe

Academic Year

Fall

Spring

Winter

Pricing

What's Included

Accommodation

Some Activities

Airfare

Some Meals

Travel Insurance

What's Not Included

Domestic Airfare

Visa
Develop fluency in French language and culture by living with a host family and studying at a local high school.
Paris is magnificent, but France is more than one city. AFS students have lived in communities ranging from the snow-capped Alps to the sparkling Mediterranean. Most host families live in small towns, which will help you become a part of the community. While culture shock is real, it won't take long before you feel at home with your host family and can navigate your new life with ease. In time, you'll become a cultural insider.
Since France is a historically Catholic country, even the most rural villages have incredible cathedrals rising above quaint cobblestone streets. And, if you do long to stroll the Champs-Élysées and snap pics in front of the Eiffel Tower, you'll likely have that opportunity. AFS area chapters in France are usually large and active, planning trips to some of the most iconic destinations with other AFS exchange students from around the world.
The school day is from 8:15 a.m. to 5 or 6 p.m. There are seven class hours daily with five- to fifteen-minute breaks between classes and an hour break for lunch. Wednesday and Saturday are usually half-day sessions.
French teens, like most around the world, socialize by going to the movies or getting together at each other's homes or in local cafés. Teens observe the rules of the household, help with household chores (even if they are not directly asked) and participate in their family's holiday and weekend activities.
Summer Global Prep: This two-week program focuses on French cuisine and culture in one of the most stunningly beautiful places on Earth: Paris. By living with host families, you will get a truly cross-cultural experience and form friendships that last a lifetime. Your French lessons will be enriched with cultural activities and trips to nearby towns. You will live have the opportunity to stay with a host family while in France. By spending time with your family in the evenings and on weekends, you will have the opportunity to further improve your language learning. This immersion offers a unique way to skyrocket your learning by placing it in immediate context.
Summer Language: This month-long program will give you an intensive French language learning experience in one of the most stunningly beautiful places on Earth: the South of France. By living in a residence hall with fellow AFSers from around the world, you will get a truly cross-cultural experience and form friendships that span the globe. The program will be held at the Centre Méditerranéen d'Etudes Françaises in the city of Cap D'Ail, located on the Côte d'Azur (a.k.a. the French Riviera, on the Mediterranean coast of France) and neighboring the Principality of Monaco.
Program Highlights
Immerse yourself in the French language - the best way to become fluent in one of the most romantic, widely-spoken languages in the world.
Live with a host family to deepen your immersion and connection to French culture. If you're like most AFSers, you won't want to leave this second family.
Explore France's stunning landscapes, art, architecture, and more. Savor some of the richest cuisine you'll ever taste.
Make connections and memories you'll never forget with other AFS exchange students from all over the world.
Become a global citizen. Gain intercultural communication skills. Build your college and career resume.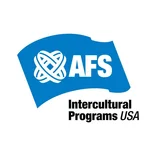 AFS-USA Grants & Scholarships
The opportunity to study abroad should be available to everyone, regardless of their financial means. Annually, we award scholarships to about half of our study abroad students.