View Other Details

Program Details

Timeframe

Academic Year

Spring

Pricing

What's Included

Accommodation

Some Activities

Some Meals

What's Not Included

Some Activities

Domestic Airfare

Some Meals

Visa
26 travelers are looking at this program
Rewrite your high school experience while walking among ancient ruins and sampling the world's best gelato. By going to a local school, you'll be totally immersed in Italian language and culture. At night, you'll go home to your host family and community, where you'll discover the delights of Italian hospitality and home-cooked meals. Mealtimes are a social event, lasting for hours on weekends or holidays. Be prepared for generous portions, strong coffee, and tasty treats. Italians know their bread and cheese, so you're bound to taste some incomparable pizza and pasta.
This is your chance to learn the ins and outs of Italian daily life. As a country known to excel in art, architecture, food, and culture, Italy is an ideal place to step outside of your comfort zone, become a cultural insider, and engage in an exciting new adventure.
Program Highlights
Immerse yourself in Italian language - the best way to become fluent.
Live with a host family to deepen your immersion and connection to Italian culture. If you're like most AFSers, you won't want to leave this second family and home.
Experience some of the world's greatest works of art and architecture.
Make connections and memories you'll never forget with other AFS exchange students from all over the world.
Become a global citizen. Gain intercultural communication skills. Build your college and career resume. Help create a more peaceful, understanding world.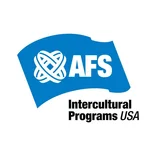 AFS-USA Grants & Scholarships
The opportunity to study abroad should be available to everyone, regardless of their financial means. Annually, we award scholarships to about half of our study abroad students.