View Other Details

Program Details

Timeframe

Academic Year

Fall

Spring

Pricing

What's Included

Accommodation

Some Activities

Airfare

Some Meals

What's Not Included

Some Activities

Domestic Airfare

Some Meals

Visa
71 travelers are looking at this program
In Japan, ancient gods and centuries-old customs meet cutting-edge modern life and an innovative society. From the ritual tea ceremonies, graceful gardens, and sacred shrines to the world's first high-speed train, Shibuya crossing, and sparkling cityscapes, Japan has a wide range of timeless and timely experiences to explore.
Immerse yourself and develop fluency in Japanese language and culture by living with a host family and studying at a local high school. While culture shock is real, it won't take long before you feel at home with your host family and can navigate your new life with ease. In time, you'll become a cultural insider.
Although the academics are challenging, and social harmony is a cultural priority, the Japanese aren't quite the perfectionists they're made out to be – wabi-sabi, for example, is a zen aesthetic and idea roughly translated as an acceptance of life's imperfections. Still, Japan is a perfect place to expand your horizons and language skills.
Summer language: This four-week program is designed to provide an intensive Japanese language learning experience through both formal study and first-hand cultural experience through living with a Japanese host family. Throughout the course of the program you will receive 80 hours of Japanese language classes at a professional language school. Food is art in Japan, and your host family will most likely prepare some amazing meals. The Japanese diet consists largely of rice, noodles, fresh vegetables, fruit, meat (mostly pork and chicken) and seafood. Many meals are eaten with chopsticks. The program includes 80 hours of Japanese language classes, host family immersion experience, participation in cultural activities, and travel opportunities to historic and cultural sites. You will attend language class with fellow AFSers from several countries across Europe. Classes will be offered at a professional language school and will have 5-12 students per class.
Program Highlights
Immerse yourself in Japanese language - the best way to become fluent.
Live with a host family to deepen your immersion and connection to Japanese culture. If you're like most AFSers, you won't want to leave this second family and home.
Explore Japan's stunning landscapes, cityscapes, arts, and more. Savor sushi and umami flavors like ramen.
Make connections and memories you'll never forget with other AFS exchange students from all over the world.
Become a global citizen. Gain intercultural communication skills. Build your college and career resume. Help create a more peaceful, understanding world.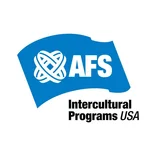 AFS-USA Grants & Scholarships
The opportunity to study abroad should be available to everyone, regardless of their financial means. Annually, we award scholarships to about half of our study abroad students.