View Other Details

Program Details

Timeframe

Academic Year

Fall

Spring

Pricing

What's Included

Accommodation

Some Activities

Some Meals

What's Not Included

Some Activities

Domestic Airfare

Some Meals

Visa
2 travelers are looking at this program
Discover the southernmost country of the world or, as Pablo Neruda once wrote, the country made for poets. From flamingos inhabiting the world's driest desert in northern Chile, to penguin colonies indigenous to the southern Patagonia region, Chile's natural wonders will enchant you.
You'll experience the towering beauty of the Andes as you arrive in Santiago, the capital and largest city in Chile. Chile is renowned for its idyllic Lake District, dotted with snow-capped volcanoes and crystalline lakes. You will learn about Chilean culture by sharing your host family's special traditions. Local traditions are best reflected in the many festivals that take place around the country, such as the Fiestas Patrias (Independence Day).
Memories are waiting to be made as you sit in an outdoor cafe, munch on empanadas, and get to know your new friends. Chile is an ideal place to step outside of your comfort zone, become a cultural insider, and engage in an exciting new adventure.
Program Highlights
Immerse yourself in Spanish – the best way to become fluent.
Make connections and memories you'll never forget with other AFS exchange students from all over the world.
Live with a host family to deepen your immersion and connection to Chilean culture. If you're like most AFSers, you won't want to leave this second family and home.
Catch a glimpse of a variety of landscapes, from rugged mountains to deserts, swamps, and beaches. You might even pass by Mapuche men (the indigenous people of Chile) playing chueca, an ancient game like hockey!
Become a global citizen. Gain intercultural communication skills. Build your college and career resume. Help create a more peaceful, understanding world.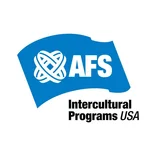 AFS-USA Grants & Scholarships
The opportunity to study abroad should be available to everyone, regardless of their financial means. Annually, we award scholarships to about half of our study abroad students.