View Other Details

Program Details

Timeframe

Academic Year

Spring
1 traveler is looking at this program
Year & Gap: As one of Latin America's most environmentally diverse countries, you will have the chance to experience mountains, volcanoes, rainforest and ocean, along with the famous Galapagos Islands. Through full immersion into local community life, you will be able to skyrocket your Spanish speaking skills and live the life of a local. School begins around 7am and ends at 2pm. Unlike in the US, most classes are given in the same room so students stay in the same classroom all day and teachers move from class to class. Students will have about seven classes per day plus a 30-minute lunch break.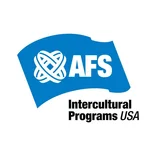 AFS-USA Grants & Scholarships
The opportunity to study abroad should be available to everyone, regardless of their financial means. Annually, we award scholarships to about half of our study abroad students.