Need-based funding, Merit-based funding, General grants/scholarships, LGBTQIA+ funding, BIPOC funding
View Other Details

Pricing

What's Included

Accommodation

Some Activities

Some Meals

What's Not Included

Some Activities

Domestic Airfare

Some Meals

Visa
2 travelers are looking at this program
Dispel any notions you might have of Finland being a cold, snowy, northern country; it is alive with vibrant culture, outdoor activities, lush landscapes, and the midnight sun. Finnish culture is colorful, with hundreds of arts festivals, a wide range of sporting events, and a balanced mix of small-town life and modern cities.
Common sense, no fuss, and making things work sums up how the Finns operate. Finland will stay with you long after your study abroad program. And be ready for anything: you will be placed anywhere between the northernmost village Utsjoki and the southernmost town of Hanko, and throughout Finland.
Program Highlights
Immerse yourself in the Finnish language - the best way to become fluent.
Live with a host family to deepen your immersion and connection to Finnish culture. If you're like most AFSers, you won't want to leave this second family and home.
Experience a country with world-class academics.
Make connections and memories you'll never forget with other AFS exchange students from all over the world.
Become a global citizen. Gain intercultural communication skills. Build your college and career resume. Help create a more peaceful, understanding world.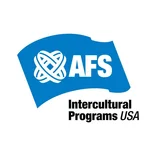 AFS-USA Grants & Scholarships
The opportunity to study abroad should be available to everyone, regardless of their financial means. Annually, we award scholarships to about half of our study abroad students.