View Other Details

Program Details

Timeframe

Academic Year

Fall

Pricing

What's Included

Accommodation

Some Activities

Some Meals

What's Not Included

Some Activities

Domestic Airfare

Some Meals

Visa
11 travelers are looking at this program
Germany is a world of majestic palaces, charming villages, and cutting-edge cities brimming with cosmopolitan delights. Known as the land of "Dichter und Denker" (poets and thinkers), Germany is an epicenter of artistic innovation and thought-provoking conversations. Famous for world-class musicians like Wagner and Bach, opera, theater, and classical music are popular, easily-accessible, and inexpensive.
Develop fluency in the German language and cultures by staying with a host family and attending a local high school. Germany's reputation for quality and efficiency means you'll likely attend a well-organized, competitive German high school, where you'll be able to learn the language and experience life as a German teenager. You'll be a vital part of your host family and community. With so many intellectual pursuits in store, you're sure to have a thrilling, transformative, and educational exchange year!
Program Highlights
Immerse yourself in the German language - the best way to become fluent.
Live with a host family to deepen your immersion and connection to German culture. If you're like most AFSers, you won't want to leave this second family and home.
Scale or ski the Bavarian Alps! Marvel at medieval fortresses or Renaissance palaces recently converted into modern hotels, restaurants, or museums.
Make connections and memories you'll never forget with other AFS exchange students from all over the world.
• Become a global citizen. Gain intercultural communication skills. Build your college and career resume. Help create a more peaceful, understanding world.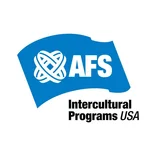 AFS-USA Grants & Scholarships
The opportunity to study abroad should be available to everyone, regardless of their financial means. Annually, we award scholarships to about half of our study abroad students.