API High School: Spanish Language & Culture (for credit) in Salamanca
View Other Details

Pricing

Price Details

Pre-Departure Services:

- Advising, @api Online Resources, Orientation Materials and Support, Mobile Phone, Peer Mentors, Social Networking, and Scholarships.

On-site Services:

- Airport Reception, Resident Director, API Center, On-Site Orientation, Housing (Including Meals and Laundry with Some Options), Tuition, Tutoring, Language and Culture Tools, Medical and Life Insurance, Excursions (Overnight, Day and International in some locations), Social and Cultural Activities, API Learning and Engagement Badge Program, Welcome and Farewell Group Meals, and Volunteer Opportunities.

Re-entry Services:

- Re-Entry Materials and Support, Post-Program Evaluation, Transcript, Alumni-Network, and Development Opportunities.

What's Included

Accommodation

Activities

Airport Transfers

Meals

Travel Insurance

Wifi
15 travelers are looking at this program
API High School's Spanish Language and Culture program immerses high school students (ages 16-18) in a collegiate setting at the University of Salamanca in Spain. Students can earn up to 5 credits during the program, depending on the length of their stay.
Students will stay with local host families while in Spain, allowing for more time and opportunities to practice their Spanish language skills and live like a true Spaniard during the program.
Classes are held in the mornings, and students participate in cultural and recreational activities in the afternoon. Sign up with API High School today to study abroad next summer at the prestigious University of Salamanca!
Aspire by API is now known simply as API. API (Academic Programs International) has been the parent company of Aspire by API since 2009, and API has sent thousands of students abroad since 1997. Our name has changed, but our mission will remain the same. We still aim to transform lives by providing enriching experiential programs abroad that foster increased self-knowledge, cultural sensitivity and understanding of the global nature of our contemporary world.
Program Highlights
1.) Classes are taught in Spanish
2.) Two-week program earns 2.5 semester credit hours
3.) Four-week program earns 5 semester credit hours
4.) Transcripts are issued by the Universidad de Salamanca
5.) International excursion!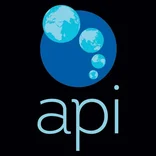 API Scholarships and Financial Aid Information
API awards approximately $500,000 in study abroad scholarships annually ranging from $250 -$1,000 per student.