College students may study abroad with API in over two dozen countries across Asia, Europe, Latin America, and the Middle East. With a wide variety of courses offered in almost every major discipline and in various languages of instruction, it is easy for students to find a program that suits their academic interests. API offers high quality language and culture programs for all levels of language learners.
API was founded in 1997 by four women dedicated to providing high-quality, affordable study abroad programs for U.S. students. API has grown rapidly since its founding nearly 20 years ago. We now send more than 4,000 students and participants abroad annually to over 50 cities within twenty nine countries in Africa, Asia, Europe, Latin America, the Middle East and Oceania.
We strive to provide individual attention to every participant and attract students from colleges and universities across the United States, public and private, large and small!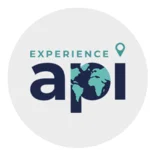 API Scholarships and Financial Aid Information
API awards approximately $500,000 in study abroad scholarships annually ranging from $250 -$1,000 per student.
Alumni Interviews
These are in-depth Q&A sessions with verified alumni.
Staff Interviews
These are in-depth Q&A sessions with program leaders.
Professional Associations