View Other Details

Pricing

Price Details

Please visit our website for price and dates.

What's Included

Accommodation

Activities

Meals

What's Included (Extra)

Please see our website for all that's included.
2 travelers are looking at this program
Looking for a practical, meaningful, and eye-opening experience? Join us in Ecuador on this unique service learning program! You'll combine a service project with online coursework that will allow you to walk away with more than just a solid summer of academic credit, but rather an expanded worldview! Plus, there's probably no better way to improve your Spanish than by applying it in a practical setting and working alongside locals. Rounding out this amazing program are social and cultural activities, tours, and trips provided by our wonderful on-site staff.
Program Highlights
Service placements for all levels of Spanish speakers
Form relationships with local communities through service projects
Incredible weekend excursions and on-site support included
3-4 credits available (100-140 service hours)
Online service learning course available for credit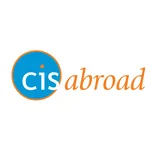 CISabroad Scholarships and Financial Aid
70% of all CISabroad students receive scholarships, grants, or discounts to study abroad. We're unapologetically committed to increasing access to international education for all students.