CIS Abroad Semester Programs in Barcelona, Spain
Term
Academic Year, Fall, Spring
View Other Details

Program Details

Housing

Apartment

Host Family

Pricing

Price Details

Price may be an estimate, the lower end of a range, or from a previous term. Please see our website and specific program pages accurate costs.

What's Included

Accommodation

Activities

Classes

Some Meals

Wifi

What's Included (Extra)

Please visit our website for all that's included.
3 travelers are looking at this program
A top study abroad destination, Spain is beloved for its fascinating history, vibrant culture, and beautiful landscapes. Our diverse programs, with options for all majors, will show you the best of beautiful Barcelona. Marvel at world-renowned architecture, devour delicious cuisine, and cheer on the local fútbol team. In Barcelona, choose which university has the best courses for your academic career. Each program offers quality coursework, personable professors, excursions throughout Spain, proximity to a coastline of white-sand beaches, and life in an exciting, cosmopolitan city.
Program Highlights
Cultural activities and day trips to explore the region
Spanish language courses available at all levels
Variety of courses in English and Spanish for a wide range of majors
Add an internship to your experience (additional fees may apply)
Study and socialize alongside students from both near and far
Our Semester in Barcelona – Universitat Autònoma de Barcelona (UAB) is hosted by a young, entrepreneurial university. The campus where study abroad programs are based also happens to be a beautiful UNESCO World Heritage site! The UAB is a top-ranked university, renowned for business, international relations, and economics, but with a variety of other courses instructed in English. Or, if you speak Spanish, you can choose from a variety of subject area courses instructed in Spanish.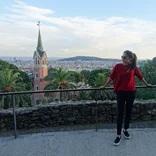 Looking for the perfect blend of history and progress? Spend a semester at renowned Universitat de Barcelona, a 500-year-old institution and consistently ranked #1 in all of Spain. You'll enjoy an excellent mix of local Spanish, European, and other international students in your classes and around campus. Choose from a nice range of courses taught in English, most with a local focus; or, study Spanish language at any level.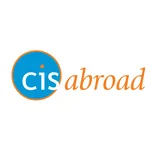 CISabroad Scholarships and Financial Aid
70% of all CISabroad students receive scholarships, grants, or discounts to study abroad. We're unapologetically committed to increasing access to international education for all students.