At CIS Abroad, we're committed to providing the best overall value in study and internship abroad opportunities for every student! CIS Abroad programs are affordable and specialize in providing quality education and support throughout your study or internship abroad experience. Experiences are innovative and focused on cultural immersion through our La Vida Local activities.
All of the CIS Abroad staff members have studied and lived abroad. They provide first-hand insight and feedback so that you are fully prepared for your trip overseas! Browse the program listings below to find one that fits you best. We're here to answer ALL of your questions!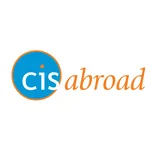 CISabroad Scholarships and Financial Aid
70% of all CISabroad students receive scholarships, grants, or discounts to study abroad. We're unapologetically committed to increasing access to international education for all students.
Alumni Interviews
These are in-depth Q&A sessions with verified alumni.
Staff Interviews
These are in-depth Q&A sessions with program leaders.
Professional Associations