The School for Field Studies (SFS): Internships
Location
Multiple Locations
+9
Tanzania
Peru
Panama
New Zealand
Costa Rica
Cambodia
Bhutan
Australia
Turks and Caicos Islands
View Other Details
7 travelers are looking at this program
The School for Field Studies (SFS) accepts applications year-round from enthusiastic individuals who are interested in becoming a part of a diverse team at SFS World Headquarters in Beverly, Massachusetts, USA, or at one of our field stations.
Field-based internships are typically a yearlong commitment, and include on-site room and board. SFS Interns provide support in the areas of research, student programming, and operations, including program delivery, academics, research, group dynamics, logistics, program safety, risk management, and site maintenance.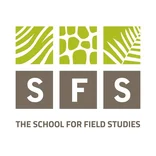 The School for Field Studies Scholarships
SFS works closely with your home school to help you fund your SFS program. Many applicants receive aid through their home institutions or other outside sources, so check with your financial aid office to see what aid may apply to an SFS program.