SFS Study Abroad: Rainforest + Reef Studies in Australia
Term
Fall, Short Term, Spring, Summer
View Other Details

Program Details

Degree Level

Associates

Bachelors

Pricing

Price Details

Program fees include tuition, housing, daily meals, field excursions, entrance fees, cultural activities, advising services, airport transfers, 24/7 mental health and well-being support, official transcript processing and more – check out our website. Need-based scholarships available.

What's Included

Accommodation

Activities

Airport Transfers

Classes

Meals

Transportation

Wifi

What's Included (Extra)

No application fee!

What's Not Included

Airfare

Travel Insurance

Visa
33 travelers are looking at this program
SFS offers some of the best (and most adventurous!) hands-on study abroad programs. Our programs in Queensland, Australia explore pressing environmental issues such as climate change impacts, rainforest fragmentation, and habitat recovery. Students learn through outdoor lectures, hands-on field exercises, and activities with community members and area NGOs.
The SFS Australia campus lies at the end of a narrow, winding road in the middle of a lush rainforest. The 153-acre property is surrounded by protected World Heritage forests and you can see incredible wildlife from the front steps of your cabin or on the network of campus trails. The world's oldest rainforest, the Daintree and the iconic Great Barrier Reef, are nearby.
Click on Visit Site above to learn more about studying abroad in Australia with SFS!
Program Highlights
Earn academic credit: 16 credits for semester programs and 4-8 credits for summer programs. Conduct a 4-credit research project during the semester program.
Develop core skills including GIS & GPS, species ID & population monitoring, forest survey methods, animal behavior observation, citizen science protocols, research presentation, research design, implementation & presentation, data collection & analysis.
Explore the world's oldest rainforest – the Daintree – then work alongside citizen volunteers to regenerate critical rainforest habitats.
Travel to the Great Barrier Reef to learn about the biological links between rainforest and reef ecosystems. (Semesters and Summer I only)
SFS Australia semester research topics may include climate change, rainforest fragmentation and recovery, marsupial behavior, Aboriginal ecotourism, forest ecotones, habitat restoration.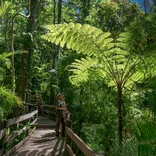 Immerse yourself in the rich biodiversity of the rainforest and learn about ecological resilience in the face of climate change. Connect rainforest management and conservation issues with downstream impacts on the Great Barrier Reef. Become a part of large-scale restoration ecology experiments as you explore rainforests, farms, the Outback, and the reef.
4 classes | 16 credits | One life-changing study abroad experience.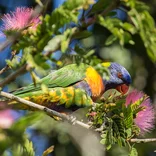 Learn how environmental and social factors have led to forest fragmentation in spectacular, once-vast rainforests. Compare endangered species management practices, meet with Indigenous communities to learn about their natural resource use and relationship with the environment, and examine ecosystem restoration approaches.
1 class | 4 credits | One life-changing study abroad experience.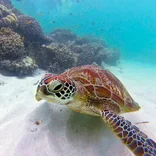 Spend your summer observing the strange and fascinating mammals and wildlife that live in Australia's ancient rainforests and dry savannas, all while considering the policies and actions needed to preserve these precious ecosystems.
1 class | 4 credits | One life-changing study abroad experience.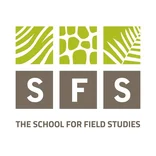 The School for Field Studies Scholarships
SFS works closely with your home school to help you fund your SFS program. Many applicants receive aid through their home institutions or other outside sources, so check with your financial aid office to see what aid may apply to an SFS program.