SFS Study Abroad: Tropical Island Biodiversity in Panama
Term
Fall, Spring, Summer
View Other Details

Program Details

Degree Level

Associates

Bachelors

Pricing

Price Details

Program fees include tuition, housing, daily meals, field excursions, entrance fees, cultural activities, advising services, airport transfers, 24/7 mental health and well-being support, official transcript processing and more – check out our website. Need-based scholarships available.

What's Included

Accommodation

Activities

Airport Transfers

Classes

Meals

Transportation

Wifi

What's Included (Extra)

No Application Fee!

What's Not Included

Airfare

Travel Insurance

Visa
14 travelers are looking at this program
Students spend a semester in the dynamic community of Bocas del Toro, where they study the complexities of this rich biodiverse region from rainforests to underwater ecosystems to mangrove islands. Study the impacts of tourism and development on the island system's unique habitats, evaluate local environmental policies, and apply the principles of resource management and conservation to your research project.
The SFS Panama campus, once a beachfront hotel, sits among the slender palms and warm sands of Isla Colón. Lush rainforests, hundreds of mangrove islands, and coral reefs teeming with diverse marine life, the Bocas del Toro archipelago is a vibrant living laboratory for studying tropical biodiversity. The laidback tourist hub of Bocas Town is a short taxi ride away, with access to shops, restaurants, and a vibrant culture that is as unique as the mix of people who live here.
Click on Visit Site above to learn more about studying abroad in Panama with SFS!
Program Highlights
Earn academic credit: 18 credits for semester programs and 4 credits for summer programs. Conduct a 4-credit research project during the semester program.
Enjoy the Caribbean Sea as your backyard – work, study, snorkel, and live at our island campus.
Visit the Caribbean Coral Restoration Center to learn the methods used in creating artificial reefs; snorkel nearby artificial reefs and coral nurseries to observe restoration work firsthand.
Sample medicinal plants and hand-ground cacao on visits to various chocolate farms as part of a semester-long exploration of the intricacies of contemporary and Indigenous tourism.
Travel extensively around the islands of Bocas del Toro - above and below the water -encountering mangroves, rainforests, coral reefs, seagrass beds, and agroforestry fincas.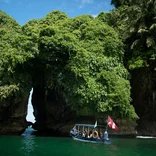 Spend a semester in the dynamic community of Bocas del Toro, where you will spend your days exploring coral reefs, mangroves, and seagrass beds studying sea stars, turtles, rays, dolphins, and schools of tropical fish. Go behind the scenes of this "paradise" and study the impacts of tourism and development on the archipelago's unique habitats. Design and conduct a field research project.
5 classes | 18 credits | One life-changing study abroad experience.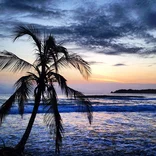 Snorkel and hike through the diverse environments of Bocas – from coral reefs and mangroves to beaches and rainforests – and study human impacts, such as tourism, on the island's ecosystems and communities. Meet with area residents who depend on both tourism and natural resources and learn about current approaches to sustainable development in the archipelago.
1 class | 4 credits | One life-changing study abroad experience.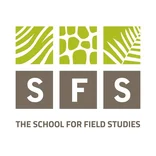 The School for Field Studies Scholarships
SFS works closely with your home school to help you fund your SFS program. Many applicants receive aid through their home institutions or other outside sources, so check with your financial aid office to see what aid may apply to an SFS program.