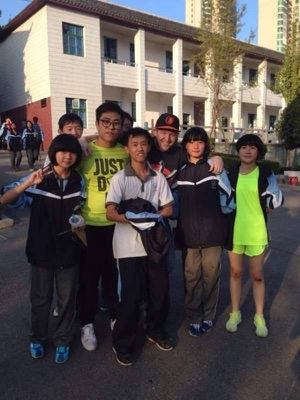 Why did you pick this program?
Upon searching for accredited, yet affordable TEFL/TESOL programs, Derek decided that International TEFL Academy was the best choice.
What do you tell your friends who are thinking about going abroad?
For any advice to those that are thinking about going, don't think. Just do it! Life is too short and it's the absolute opportunity of a lifetime.
What is one piece of advice you'd give to someone going on your program?
One piece of advice that Derek recommends about traveling abroad is that if you ever feel homesick or experiencing culture shock, take a moment to look around. It's important to take in everything you see because you are doing something that many dream of doing, but afraid to take the risk.
What's your favorite story to tell about your time abroad?
Everyday is a new story. When abroad, tomorrow is not another day, it's a new adventure. Expect the unexpected!
What is something I may not know about China?
The beds can be much harder than western beds. If you have a long trip and you see a comfortable bed when you arrive at your hotel, don't fall back carelessly, you may be in for a surprise!