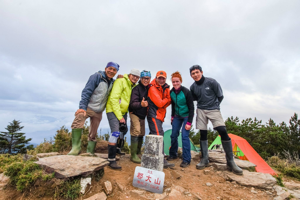 Why did you pick this program?
I chose the International TEFL Academy because the reviews and feedback I read were positive and it seemed like a well-established legitimate learning center. I had a full time job at the time I took the course and ITA worked with me to find the best program that would fit my schedule.
What do you tell your friends who are thinking about going abroad?
Do it. Stop making excuses and go, whatever is so important at home can surely wait if it is that important to you. You will always regret it or wonder "what if" if you don't.
What is one piece of advice you'd give to someone going on your program?
Go into the course open-minded. You may have a set idea about where and what level you want to teach, but the course will teach you about all different ESL/EFL situations, so be prepared to find value in all of them, not just the ones you think are important.
What's your favorite story to tell about your time abroad?
My friend and I were on a hiking trip in the mountains. When we got back to our car we decided to do a shorter hike nearby the car. So, we threw our bags in the car and went up with just our jackets (in shorts, no water, no wallet, no phone), When we got back down (about twenty minutes later), we discovered that we lost the car key.
We frantically searched for it for about and hour before it started to get dark. We lived about a two hour drive away and we both needed to get back for work the next morning. We had no phone or money to take a cab, so we started to ask people for rides. The first few cars we flagged down (on a windy mountain road) made some excuse or another not to take us. It was starting to get dark and cold and we were losing hope.
We found a car parked in a nearby parking lot, and tapped on their window. We were dirty and smelly and cold, they rolled their window down partially and we explained our situation, we were just asking for a ride as far as they were going. As it turned out they were from the same city as we were. Once they realized we weren't beggars they offered to take us all the way home. We spent a two hour car ride with this middle aged couple and had a pleasant dinner with them when we got back home. We stayed in touch and sent them a thank you card the next week!
Do you ever regret your choice to go abroad?
I have been living abroad for three years and I still get homesick. I always miss my friends and family but I don't regret my choice to go and stay abroad. I know deep down that if I did stay at home I would live my life wondering "what if".