What is your favorite travel memory?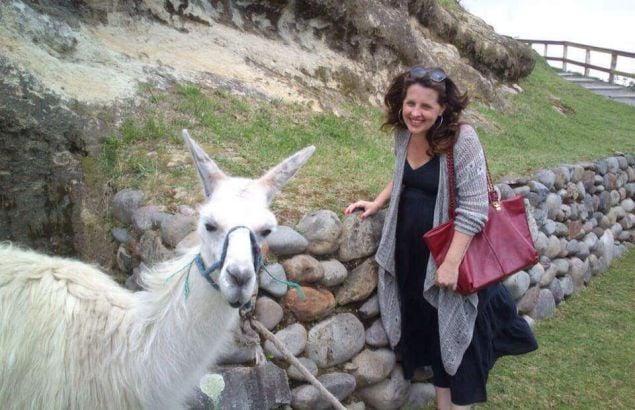 Well, I got married while traveling in South Africa, and had my baby while traveling in Ecuador so I'm not sure if I can top either of those! I'll have to write my memoirs one day – especially in my hitchhiking days – OH MY!
How have you changed/grown since working for your current company?
Since starting at International TEFL Academy I have realized that you can change the course of your life at any age.
I have helped students just out of college make their plan to go abroad as a teacher and students in their 50's relocate with a killer retirement plan as a teacher surrounded by foreign cultures.
I have helped numerous people in their 30's break out of their cubicle and into a life of adventure. You are never too old for this!
What is the best story you've heard from a return student?
My favorite story was from my student Kiran. He was one of the first people that I assisted in getting certified and going abroad as an English teacher.
He contacted me after 5 years and let me know that he had traveled to over 100 countries as he worked as an online English teacher. And he is still abroad working as an English professor at a university in China.
If you could go on any program that your company offers, which one would you choose and why?
I would jump on a plane and head to Mexico as an English teacher in a second! It's a great teaching market.
What makes your company unique? When were you especially proud of your team?
Everyone who works at ITA has lived, traveled, or worked abroad extensively. Anyone you work with at our company is a travel expert and an adventurer.
What do you believe to be the biggest factor in being a successful company?
I think we are a success because we are transparent and honest about living abroad as an English teacher. We give our students the facts. We empower them with the information that they need to make their dream happen.