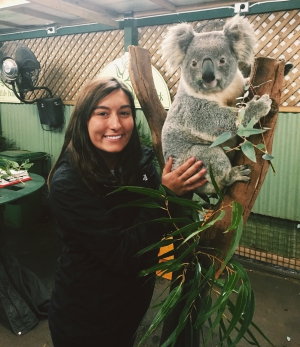 Why did you pick this program?
I picked ISV because it combined volunteering with adventuring. I enjoyed the aspect of getting to help the environment and also being able to adventure around Australia. I wasn't very educated on all the aspects of environmental stability so I was very interested in learning about it and being challenged. I saw all of the adventures that ISV had planned for us during our second two weeks in Australia and I immediately sent in my application.
What do you tell your friends who are thinking about going abroad?
I encourage everyone to go abroad! It is a life changing experience and challenges you in so many positive ways. You make lifelong memories and friendships, and get to experience so many different adventures. It really challenges you as a person as it forces you to get outside of your comfort zone.
What is one piece of advice you'd give to someone going on your program?
One piece of advice I would give someone who is thinking about going on the ISV Program is to get out of your comfort zone. You are experiencing life in another country for four weeks and it's important to challenge yourself and force yourself to try new things. Dive into the culture, force yourself to try things you normally wouldn't. The best thing to do while in another country is to get into the new atmosphere and enjoy all the opportunities you get while you are there!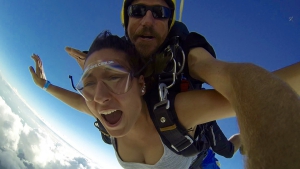 What's your favorite story to tell about your time abroad?
My personal favorite stories to tell about my time abroad with ISV are the all the adventures we went on. From snorkeling the Great Barrier Reef, to white water rafting the famous Tully River - it was just fun to share the stories of my experiences. To see everyones face as I explained every adventure we went on was awesome, because we went on more adventures in two weeks than most people get to experience in a lifetime. I especially love sharing my skydiving story, no one believed I would do it but I forced myself to step out of my comfort zone and it was the best experience!
Was it hard being away from home for so long?
Initially I was nervous about being away from home for so long. I was worried that I wouldn't get along with the people I was traveling with, and I was especially worried about missing my family. I think after I met all of the people in my program, I realized that we were all in the same boat. We were all worried about the same things and I think we all found some comfort in that.