Why did you choose this program?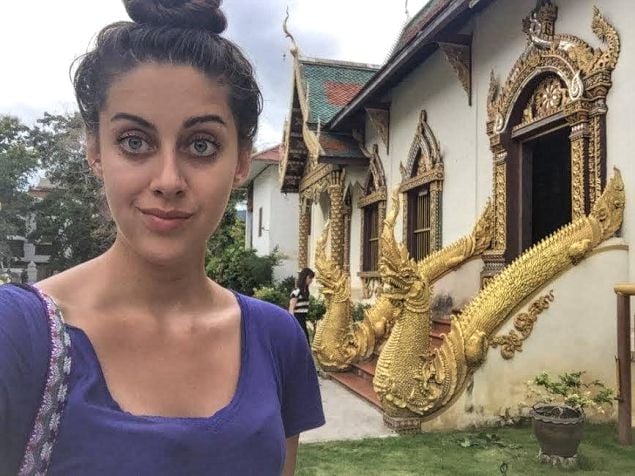 I chose this program because it seemed like it would challenge me for the better. To see if I could travel across the world by myself, adapt to total cultural change, learn fast, build well, and remain confident in myself while meeting new people. I needed a challenge and means for excitement in my life and this program was perfect for that.
What did your program provider assist you with, and what did you have to organize on your own?
Since the ISV program headquarters is in California, USA and I am from Canada the only thing that I really had to organize myself was my flights to and from my volunteering destination. Other than that ISV was very helpful in sending request updates and guidelines from what to pack for the trip to how to adapt to your host country and the volunteering location.
What is one piece of advice you'd give to someone going on your program?
I wish that someone had told me that though you really do enjoy and like the aspects of volunteering and traveling with a group of people for an entire month, you come to really want some alone time. In this sense, I found that throughout the trip I would find myself excusing from some smaller and casual events to just finally have some time with myself. Everyone was nice and understanding about how I was feeling but sometimes I felt badly about it.
Also, that you may encounter some people who are appallingly ignorant about the country and even the program that they are in. For someone like me who studies and admires history and cultures to be stuck with people who seemed to have never looked into anything about Thailand really bothered me. I had to learn to quickly get over that to not spoil my mood.
What does an average day/week look like as a participant of this program?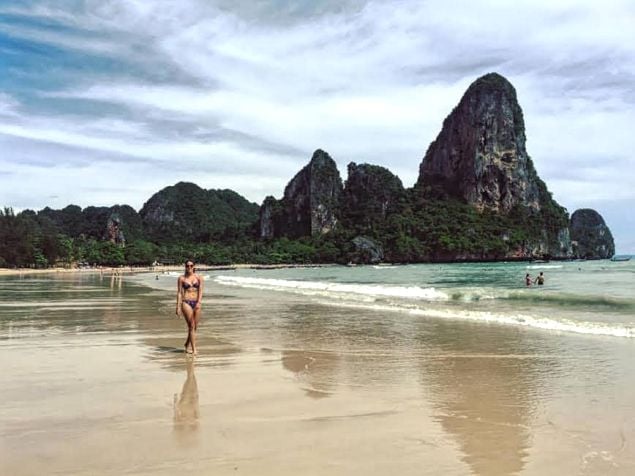 The average day of volunteering was quite scheduled. Wake up at 7, breakfast, then morning start of volunteer work which heavily depended on what was left from the day before and the weather, a longer time for lunch break to avoid the heat and sun at high noon (prime time for napping), afternoon shift of volunteering.
Afterwards we would often have some free time before dinner at 5, and sometimes for this time slot our project leader would organize for a local trip like to a natural hot springs or waterfall, otherwise we would walk to village, read, or hang out. Dinner would be at 6. Our project leader had us have daily reflections which were really nice to share together. By the end of the day everyone would prepare for bed and either write about the day in their journals, read, or chat.
During touring the days seemed almost busier than volunteering days. This was probably due to the amount of traveling during the day to get to the locations for the planned activity/activities for that day. Every day there would be chunks of "free time", usually for the remainder of an afternoon or an evening. These times are when I would either plan for an activity of local sight seeing, go to a restaurant or cafe I had read about, laze around, or even nap.
Going into your experience abroad, what was your biggest fear, and how did you overcome it and/or how did your views on the issue change?
I never really had any big fears about the country I traveled to or the safety of myself during my time there or anything of the like. Rather, my only fear I had developed was a anxiety about transitioning from a small group of eight people from volunteering into a larger group of twenty four people for touring. I had a fear that I would become "lost in the crowd" and forgotten about. Though this never really happened it was a mind over matter fear. I found that I became very independent as a response to this fear.
What is your favorite memory from the trip?
Some of my favorite memories from this trip are from times when it was a balance between being with everyone but doing something by myself or for myself.
One of the free afternoons I had invited people to join me on a short trip to Wat Doi That Suthep (the golden temple on top of the mountain) in Chiang Mai. I ended up going alone but I actually enjoyed my time even more because of it. This temple and the story behind it was so beautiful. It is where some relics of Lord Buddha are housed.
This temple really allowed me to awe at the beauty of faith, art, and culture, and gave me time to meditate on my gratitude for my time in Thailand.
On the day of the lake tour through Kaoh Sok National Park I experienced such natural beauty and internal peace. Such majesty and amazement in nature seen in the cliff-faced, jungle foliage topped islands surrounded by turquoise clear waters. I loved this day so much. As a break from the best ride the drivers took our boats to a secluded area framed by soaring islands and let us jump off the boat and go swimming. Everyone was having so much fun.
At one point I swam away from the group to get closer to the nearby island. I floated belly up and just looked up and stared at the rising rock-face of the island, the lush greenery up top, and the vivid blue sky above us all. It was one of the most calm and stilling moments of my life.
The second last night of my month-long trip ended in what every parent is terrified of: I got a tattoo in Thailand. I have a number of other tattoos so I wasn't really expecting to get one when I went along with the few people from the trip who were looking to get one -- I want to clarify that I did not get this tattoo just to get a tattoo in Thailand, I have plans for future tattoos and I just happened to come across a moment that allotted for the opportunity. Bonus that the technique was by traditional bamboo stick, who can say that they have a beautiful tattoo done this way?
I spent four hours watching my travel mates get their tattoos done before I announced I was going to get one as well. This is one of my moments of self-surprise and reflective happiness. I am in love with my tattoo and I actually really love how spontaneous it all was.