What is your role at ISV? What inspired you to join them?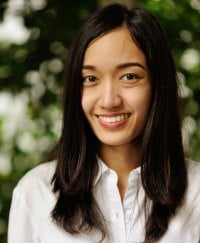 Thorsaeng: My role at ISV is a Project Leader - a person who supervises, ensures, and participates along with the students in order to make the volunteer experience as beneficial as possible. What brought me to ISV is my high school friend that was doing the same role at that time.
I thought that her job looked so cool and it seemed like a perfect opportunity for me to step out of my comfort zone in leading a group of people, living in a natural environment, and giving back to the society at the same time. And it has been everything that I expected and more.
What do you enjoy most as far as your role?
Thorsaeng: The part that I enjoy the most is when I can get to learn about different people from all around the world. I don't have to go to them but they come to me and we've been exchanging so many experiences. Also to be able to see how this trip has changed their lives and their perspectives about the world.
What is your favorite story of a volunteer's experience with ISV in Thailand?
Thorsaeng: My favorite story is about this girl from Canada who used her grandmother's money that was given to her when she passed away to pay for the trip because throughout her grandmother's life, she dedicated to volunteer works. This girl got to use that money to have an experience of her life in the best way.
What should every volunteer considering Thailand know?
Thorsaeng: Thailand has tons of tourists all year round but once you are here as a volunteer, I would recommend to not act like other tourists in the city. Local people will appreciate if you at least show the intention to be respectful i.e. wear appropriate clothes, learn some local cultures such as the 'wai', etc. Thai beaches are awesome, I have never heard of anyone who doesn't think they are beautiful.
What tips/insights do you have for first-time volunteers abroad?
Thorsaeng: Be proactive, you are here to experience. The more you get out of your comfort zone, the more you will grow.