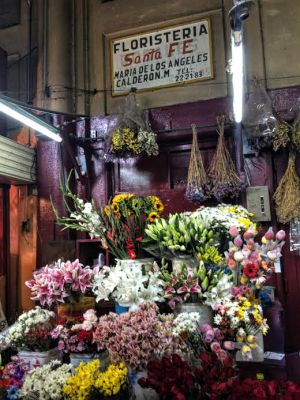 Why did you choose this program?
I chose this program because not only was the program itself and the flights there incredibly reasonable, but they also had a plethora of great activities. I wanted to travel to a place where I could stay with a host family, and also travel around to different areas.
I also wanted to take classes, but not necessarily in a traditional sense, so Sol Abroad's Atesa program-outdoor style learning-was a perfect fit for me.
What did your program provider assist you with, and what did you have to organize on your own?
They assisted me whenever I needed help. I did all the forms and such on my own, but they were very responsive to emails and questions, which was very helpful.
What is one piece of advice you'd give to someone going on your program?
I wish I knew how different it was going to be. For some reason, since it was only an hour behind my time at home, I really didn't think it could be terribly different. But, it was. This was a good thing, but especially once I left the main city and made my way to Atenas, it came as a bit of a shock how drastically different everything was.
What does an average day/week look like as a participant of this program?
You would go to class each morning from around 8 to 12. You would have interactive lessons in a smaller group, and they would give you a snack half way through. There was also always pots of coffee brewing, which was a lifesaver.
Then, we would eat lunch with our host families and have some downtime until around 3 when we would have a cultural activity (dance class, art class, cooking class, etc).
Then, we would have the night off, so we could have dinner with our host family, go into town, etc.
On weekends, we would take trips to different parts of Costa Rica, like the beach. We also went zip-lining, white water rafting, etc.
Going into your experience abroad, what was your biggest fear, and how did you overcome it and/or how did your views on the issue change?
My biggest fear was being away from home. I overcame this by immersing myself in the activities and cultures. I also had a friend from home traveling with me, so that helped a lot.
Would you recommend this program to other students?
I recommend this program a lot. My host family is like my second family; we still text every day. The teachers are great, as are the guides. Plus, the excursions are INCREDIBLE. Ojalá que visite a Costa Rica con Sol Abroad!!