Why did you choose this program?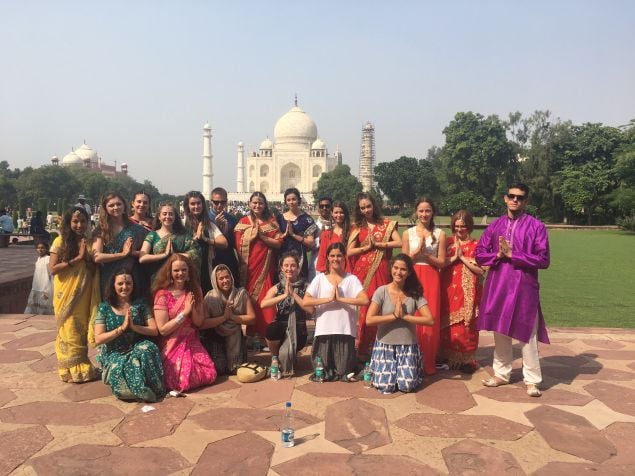 I have always wanted to visit India, and having had the time, I decided that what better way to explore a new country alone than by doing volunteer work with other volunteers from across the globe.
I not only wanted to explore new cultures and traditions, but also wanted to offer my help where I thought I could be of use, whilst meeting new people in the process. IVHQ is an affordable and reputable organization and seemed like the best option for what I was looking for.
What did your program provider (or university) assist you with, and what did you have to organize on your own?
Seeing as I researched the organization on my own, I basically had to make all my own arrangements with regards to visa applications, flight bookings, insurance coverage, criminal background checks, and vaccination requirements. IVHQ did arrange the airport pick-up as well as the accommodation and meals for the two weeks that I was in country.
What is one piece of advice you'd give to someone going on your program?
I would say to maybe learn some of the basic Hindi language as it was quite hard to communicate with the locals. Also it might help to plan a few day trips in advance as some of the must-see locations are quite far from where we stayed.
What does an average day/week look like as a participant of this program?
I helped out teaching English and math to school kids at Tender Heart NGO, a small local school situated in Faridabad. The school bus would collect us at around 8:20am and we would get to school around 8:45am. Breakfast would be served just after 9am and then we would start working with the kids in the classroom from about 9:30am to 1:30pm.
Thereafter we would eat lunch at 2pm. We would have a break until about 3pm. Then we would help the local slum kids with their math and English until about 5pm. We would arrive back at our host's house around 6pm. We then showered and ate dinner around 7:30pm, after which we had free time to ourselves.
On the weekends you are allowed to do whatever you please so most volunteers arrange a few day trips/sight seeing. We went to see the Taj Mahal in Agra as well as the Red Fort in Delhi.
Going into your experience abroad, what was your biggest fear, and how did you overcome it and/or how did your views on the issue change?
I was pretty nervous about traveling alone and not knowing anyone that would be joining me as a volunteer in a foreign country! At first I was also really skeptical about whether the organization was actually legitimate, but after talking to a few people who had volunteered with IVHQ, I felt more at ease about the whole thing.
I think that only once I was actually collected from the airport by an IVHQ member was I fully at ease though. Meeting the other volunteers really wasn't as daunting as I thought - they were all so friendly and I think it helped remembering that we were all in the same boat - this was an exciting new adventure for everyone!
Is there anything you would have done differently during your time abroad?
I definitely should have made more of an effort in trying to taste all the traditional Indian food. We were not really exposed to the authentic Indian food in our home-stays so I would definitely encourage volunteers to be daring and try everything you can!