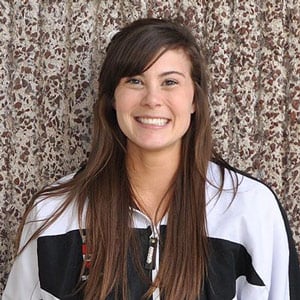 Why did you decide to study abroad with IES Abroad in Nagoya, Japan?
Lia: I lived in on the main island in the most southern prefecture of Japan, Okinawa, for a total of five years on a military base. I am an East Asian Studies major and wanted to go abroad to perfect my Japanese language skills. Nagoya was a good location to practice Japanese because in comparison to Kyoto, Tokyo, and Osaka there are less foreigners and English-speaking Japanese. I am also interested in Japanese Art History and Nagoya is only second to Tokyo in number of art museums. Additionally, the Tokugawa Museum holds the oldest surviving handscroll of the The "Tale of Genji."
What made your study abroad experience unique and special?
Lia: The IES abroad trips made this study abroad trip extremely unique areas of Japan including Inuyama, Kyoto, Takayama, and Kanazawa where I visited countless UNESCO World Heritage Sites, attended a broadway musical in Japanese, saw the famous Taiko Group Kodo, witnessed cormorant fishing, learned how apply to gold leaf, and practiced Zazen with the Buddhist Monks of Eihei-ji monastery.
How has this experience impacted your future?
Lia: This experience enriched my knowledge of Japanese culture, allowed me to form lasting relationships with my Japanese friends and my host family (whom with which I've kept in touch), and allowed me improve my Japanese language skills, so that one day I will be able to live and work in Japan.