Why did you pick this program?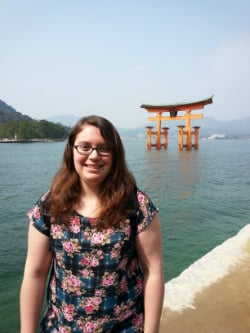 The only choices for Japan programs at my school were a few programs in Tokyo or this program in Nagoya. Of course with Tokyo being the seemingly most popular destination choice for travelers, I did not want to study there. While Tokyo is a great city (I did end up doing an internship there for two months), I wanted to view Japan from somewhere other than a tourist city.
While being a big city, Nagoya does not attract nearly as many visitors as Tokyo does. I was also pleased with the courses and extra vacation trips that this program offered.
What do you tell your friends who are thinking about going abroad?
I encourage my friends who are considering study abroad to take the plunge and go. The many benefits that they will reap from this experience will greatly outweigh any negative experience that they might have. Having this experience will not only give you an advantage when it comes to job hunting but it will also bring about many personal improvements and growth.
What's your favorite story to tell about your time abroad?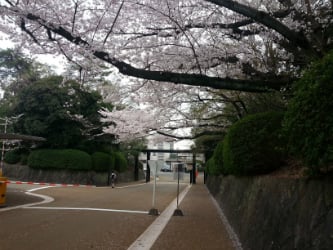 Towards the beginning of February many Japanese students were busy traveling and taking entrance exams for college. During this time, us international students were on break. I traveled to Kyoto for a few days with some friends and during that time I had one of my first conversations with a local Japanese.
I was crossing a bridge and had stopped to look below at the beautiful racing river when an elderly man came up, stopped next to me, and said (in Japanese), "The river's amazing, isn't it?" I don't think that he expected me to understand him, let alone to respond to him in Japanese. I will never forget the look of excitement on his face when he understood that I had understood him.
He asked me a couple of questions about where I was from and what I was doing in Japan and then we parted ways. It was not a long conversation nor did we say anything out of the ordinary but for me it was a special moment where I was able to make a connection with someone and hopefully made their day a little brighter.
What is one piece of advice you'd give to someone going on your program?
Take advantage of every opportunity you are given to interact with local people and students. Unfortunately, going on this program in the spring means that for the majority of the semester while you are taking classes, the Japanese students are on break and you lose a great deal of time to interact with them. There are opportunities to do so with this program, but you have to take advantage of them when they come or you might regret it later.