Term
Academic Year, Fall, Spring, Summer
Need-based funding, Merit-based funding, General grants/scholarships, BIPOC funding
View Other Details

Pricing

Price Details

Contact IES Abroad or see website for details.
14 travelers are looking at this program
Yearning to immerse yourself in Japanese language and history near the heart of cultural Japan? The fourth-largest city and the hub of Japanese manufacturing industries in Japan has plenty of festivals, traditional arts, and sports to enjoy.
Be sure to visit Nagoya Castle and Atsuta Shrine, two beautiful and culturally significant landmarks, to help you gain a better understanding of Nagoya, where there is truly something for everyone.
Experience all this city has to offer whether through direct enrollment or intensive language study, as this thriving city becomes your classroom.
As part of IES Abroad's Global Good Commitment, IES Abroad employs sustainability measures in the following ways:
-Moving toward more sustainable Headquarters and Centers abroad
-Producing printed materials mindfully
-Hosting events and conferences in LEED-certified buildings
-Purchasing carbon offsets for staff air travel
-The formation of the IES Abroad Sustainability Team - a dedicated group of volunteers responsible for implementing sustainable practices across our organization. The team comprises of members across our Centers, departments, teams. It is truly a global effort, and we are better for it.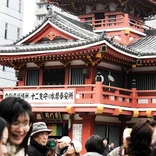 Immerse yourself in Japanese culture through full-time enrollment at the Center for Japanese Studies at Nanzan University. In addition to a required intensive Japanese language class, you will choose from a range of English-taught course offerings in Business, Humanities, and Social Sciences, and enjoy hands-on instruction in Japanese arts such as ikebana, shodo, hanga, and sumie. Students with advanced language skills are encouraged to enroll in seminars taught in Japanese with local students.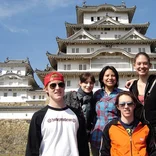 Immerse yourself in Japanese culture by spending the summer studying abroad in Nagoya! Practice your language skills when you order sashimi at a local restaurant or ask for directions to the subway station. Interested in learning about hanga (woodblock printing) or ikebana (traditional flower arranging)? Our program offers you the chance to learn about Japanese culture with hands-on classes. You can also participate in course-related excursions around the city and to the historic city of Kyoto.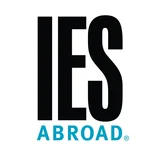 IES Abroad Scholarships and Financial Aid
Financial limitations shouldn't prevent you from studying abroad with us. That's why IES Abroad offers more than $6 million in scholarships and aid. IES Abroad offers a number of diversity scholarships and grants to provide opportunities for traditionally underrepresented communities in study abroad.