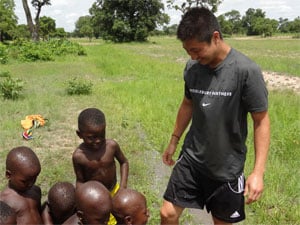 Why did you decide to volunteer with Volunteering Solutions in Ghana?
Sean: I guess you can call my first journey to Ghana a leap of faith. Two years ago I had this sudden urge to make one of my dreams come true, which was to volunteer abroad in Africa. I was only 17 at that time but my age didn't stop me from going. Because I was still not legally an adult, I needed an organization to work under and take care of me while I was there. I did a comprehensive research of volunteering organizations and it wasn't long before I landed on the Volunteering Solutions website. I saw some great reviews of past volunteers and I have to admit the website seemed a lot more "reliable" than most other volunteer abroad websites. I initially wanted to volunteer in Rwanda or Haiti, however, my parents did not like the idea of me heading off into such dangerous countries. Ghana is considered a safer country than most other African nations, especially for volunteers and this also helped ease my parents mind, for the most part. I ended up loving Ghana and thats why it motivated me to go back this past summer.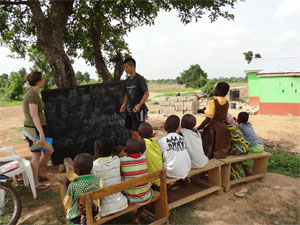 What made this volunteer abroad experience unique and special?
Sean: What made this volunteer abroad experience so unique and special is the integration of the volunteers into the Ghanaian culture. Living with your fellow Ghanaians and volunteers is an experience that I took for granted, and it wasn't until I returned that I realized this. You make friends who come from all over and the sense of community inspires you to do more.
How has this experience impacted your future? (Personally, professionally, etc)
Sean: Going abroad opened my eyes to a reality I have never experienced and gives you perspective about the world we live in. You become introspective and learn to appreciate. I can say that personally I have gained a better perspective of how I can be of help to other societies.