What position do you hold at Volunteering Solutions? What has been your career path so far?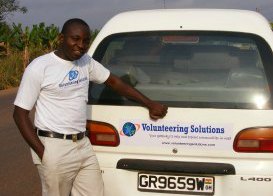 Frederick: I work for Volunteering Solutions as the Country Director for Ghana and I have loved working with this great organization because of its vision to work in deprived communities to the help the people who really need help.My career path has been really good since I have helped VS to help about 300 young girls through its girls education project. The girls project is the only project in Tamale providing total free education to disadvantaged girls who have no parents. My career has been a blessing to a lot of people and my life too. I thank God for this career since this career has really helped me to be a blessing unto others.
What most inspired you to join Volunteering Solutions?
Frederick: It has been my heart's desire to work to help the deprived children in rural communities and this organization has the same vision as I have and I thank God for blessing me with this job.The only thing that made me join this organization is its desire to touch lives of children in rural areas.
What does the future hold for VS in Ghana- any exciting new programs on the horizon?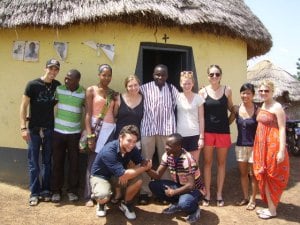 Frederick: VS Ghana has a great future since its vision is to change lives of children in rural communities and in the near future VS Ghana will be providing support to rural schools by renovating, forming rural reading clubs(at night) and start its afternoon project called "Learning through Play" - in which the children will learn through playing games after school. They will also learn through cultural drumming and dancing.VS Ghana has a very great future since its girls project will be the best girls support project in Tamale-Ghana. It is the project for girls who have no parents to support them in their educational life.
Any tips or insights for someone considering volunteering in Ghana ?
Frederick: Ghana is the best place to be, and when a person volunteers in Ghana he/she is just helping the children but helping himself or herself too, since this experience will be a lifelong memory that will change the life of the volunteer forever. We in Ghana believe that volunteering work is about changing lives forever. If you want to touch the life of a child who really needs help, then volunteer through Volunteering Solutions in Ghana and your life will never be the same.